Matheson: Regulation essential for widespread adoption of blockchain and crypto assets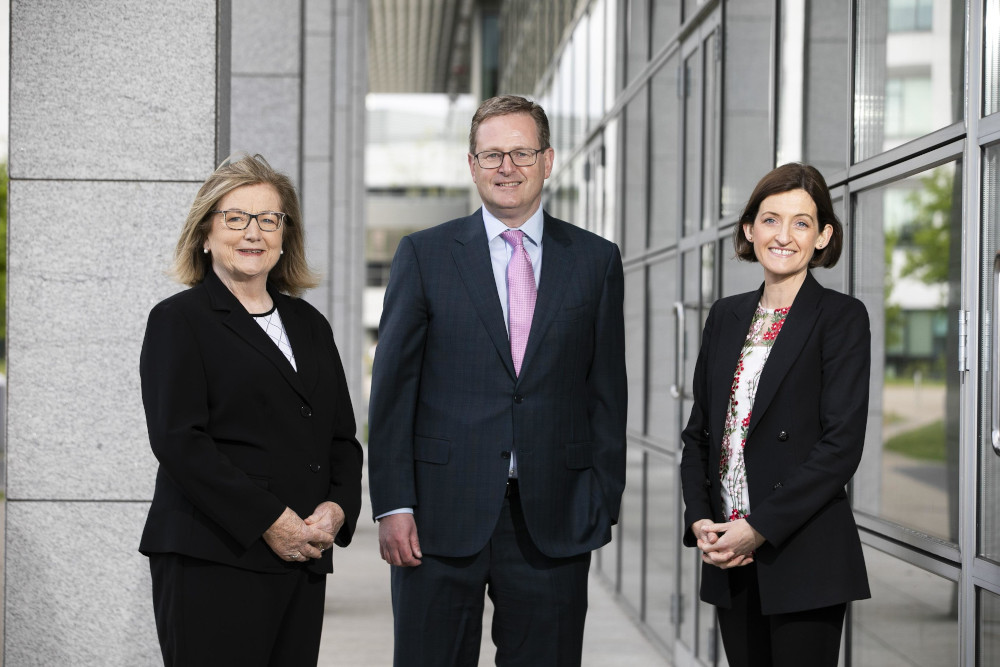 Regulation of crypto assets must "evolve at a faster pace" to allow Ireland to realise the opportunity to become a "blockchain and crypto hub", the head of Matheson has said.
Michael Jackson made the remarks at the conclusion of an event organised by Matheson and UCD Sutherland School of Law yesterday as part of their Leadership Series.
A snap survey during the event found that nearly two-third (60 per cent) of attendees have already bought or would consider buying crypto currencies, while less than half (43 per cent) have bought or would consider buying non-fungible tokens (NFTs) or other digital assets.
The vast majority (91 per cent) expect that their industry will see new revenue streams from blockchain, digital assets and/or cryptocurrency solutions – but an even larger majority (97 per cent) believe that the difference between digital currencies and digital assets is not widely understood by the public.
Respondents believe (86 per cent) that new regulation is essential for the widespread adoption of new products and services. In order to trust new technology, the most important consideration is having a greater understanding (62 per cent), followed by data security and privacy (31.5 per cent).
The event featured contributions from thought leaders from across the digital space, including John Whelan, managing director for crypto and digital assets at Banco Santander; Professor Joyce O'Connor, founding president of National College of Ireland and co-founder of Block W; Gillian Lynch, head of Ireland and Europe at Gemini; and Martin Moloney, secretary general of IOSCO.
Delivering the closing address, Mr Jackson said: "I want to thank our speakers and panellists for their insightful and very interesting inputs. The clear messages which we heard today are that the pace of change in this area is fast, the use cases for blockchain and crypto assets are evolving quickly and that regulation and legislation will need to evolve at a faster pace to reflect the impact of this.
"It was also clear that there is a real desire and need for more education about the technologies, opportunities and risks and that businesses, consumers and regulators need to continue to have dialogue and to share experiences to continue to build trust and to ensure that regulation continues to be targeted at the right risks in an appropriate way.
"There are real opportunities for Ireland to become a blockchain and crypto hub and an understanding of the important role regulation can play in that. Ireland has a track record of reacting to innovative change and our reputation as a financial services and technology hub positions the country well to meet the emerging opportunities.
"Matheson works with the majority of the Fortune 100 companies and nine of the top 10 global technology brands, so we are fortunate to have a front row seat working with some of the leading companies in this sector. We are committed to playing our part in continuing the dialogue.
"Thank you again to our partners in the UCD Sutherland School of Law. We have collaborated with UCD for several years and we are delighted to once again have the opportunity to explore a topic of national and global relevance as part of the Leadership Series."
Dr Niamh Howlin, Dean of Law at UCD Sutherland School of Law, added: "The increasing significance of this area is reflected on our undergraduate and graduate curriculum. UCD now offers modules on cryptocurrencies, digital finance, international finance and fintech. These are cross-disciplinary areas requiring deep collaboration and engagement between academics from different fields and those who work in industry."
The event also looked at potential solutions to future challenges in bridging the gap between the traditional financial world and the virtual world, and how businesses and financial institutions can prioritise responses to the fast-evolving world of virtual assets.