Mason Hayes & Curran revenues up 23 per cent to €98m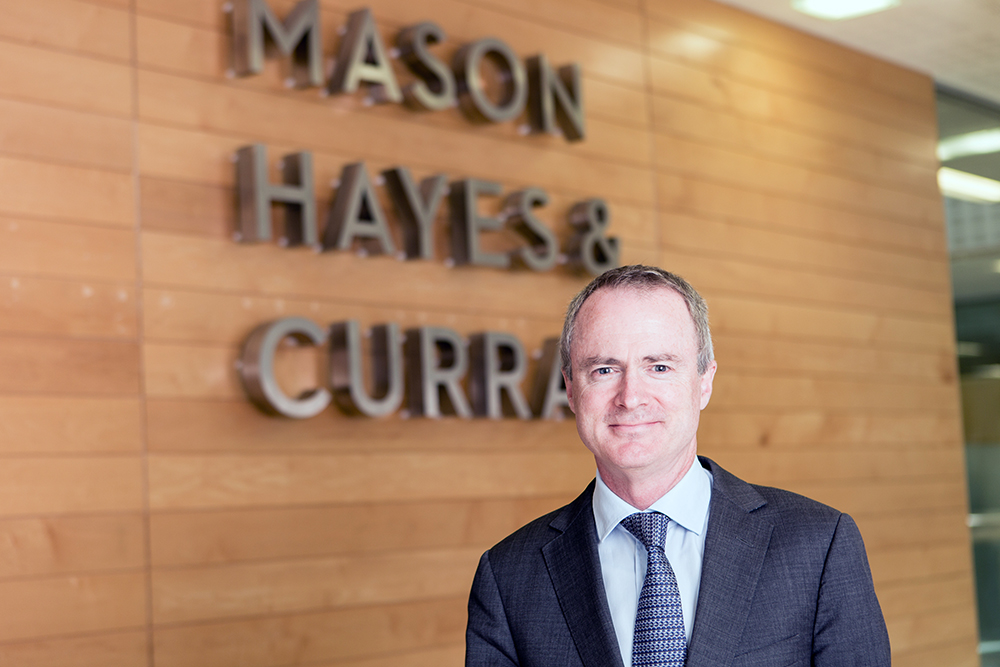 Business law firm Mason Hayes & Curran LLP has said it returned to a "pre-pandemic growth trajectory" last year after recording a 23 per cent rise in revenue to €98 million.
The only major firm to release turnover figures, it said all areas of the firm grew, with particularly strong contributions from transactional work in corporate, real estate and financial services. It also benefited from high levels of activity in sectors where the firm is pre-eminent, including the renewables industry and wider energy sector.
A dramatic increase in activity in the technology sector, largely driven by the pandemic and the increased importance of cyber security and data protection, saw the firm represent a number of household names, advising the likes of Facebook, Instagram, WhatsApp and Slack.
In financial services, the firm acted on a number of major transactions including a €400 million loan portfolio sale for the AIB Group and a €400 million loan portfolio sale for Permanent TSB plc. The team also advised on the acquisition of an Irish-licensed bank.
The built environment market rebounded from the stasis of 2020 which generated work for specialist planning, construction and real estate lawyers. In health and life sciences, there was a high level of activity in the nursing home sector and also in product regulation especially at the intersection of health care and technology for companies such as LetsGetChecked.
The firm said its headcount grew by seven per cent in the year, including six new partners who joined the firm from other domestic and international firms.
It also increased its programme of charitable donations, doubling its investment in the Engage & Educate Fund to €1.2 million and becoming a lead member of UNICEF's corporate vaccine alliance.
Managing partner Declan Black said: "It's a very strong performance which is a credit to all our staff who did tremendous work in the year. It's great to see more and more clients benefit from choosing Mason Hayes & Curran and that's down to the expertise and highly accessible service style of our lawyers.
"After a challenging 2020, this performance has returned us to a pre-pandemic growth trajectory, so if external conditions stay favourable we hope to grow considerably again in 2022. I'm also very pleased to see our growth in lawyer numbers and the new partners joining. There are lots of career options for lawyers at present so it's gratifying to see so many choose to join and to stay."