Mark Dillon to become partner at Dechert LLP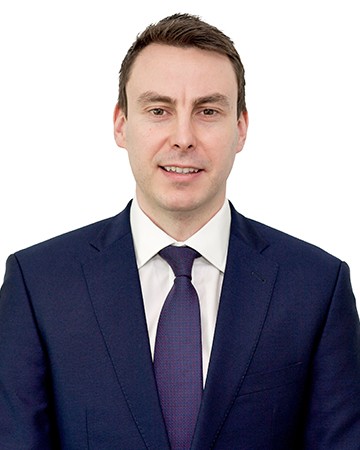 Global law firm Dechert LLP has announced the election of Dublin-based lawyer Mark Dillon to the partnership with effect from January 2022.
Mr Dillon is a financial services lawyer whose practice focuses on the establishment, authorisation and operation of investment funds, including all forms of Irish-regulated UCITS, alternative investment funds and private equity funds.
He advises clients on international funds in jurisdictions across Asia and Europe, providing bespoke investment strategies and regulatory compliance guidance, and more recently has been advising clients on Brexit strategy.
Mr Dillon is one of 31 lawyers across 11 of Dechert's global offices who will be elected to the partnership from 1 January 2022.
Andy Levander, chair of Dechert's policy committee, said: "Over the years, Dechert has grown in size, and the needs of our clients have grown in complexity. From data privacy and cryptocurrency to cutting edge cross-border transactions to complex financial instruments and game-changing litigation, our clients are facing an unprecedented range of new issues.
"It takes a diverse, deeply talented and highly specialised global team to help our clients navigate these and other unique challenges. We're proud to welcome these 16 women and 15 men from around the world to our partnership, and we are confident that they will continue to deliver extraordinary work for our clients."
CEO Henry Nassau added: "The size and breadth of this new class is a testament to our successes in growing in our key practices and geographies. More importantly, it's also a testament to the depth of the talent and commitment within our associate and counsel ranks.
"Whether they began their careers as summer associates, trainees, or joined the firm more recently, each of these 31 individuals have already demonstrated a commitment to high-quality client service. We know that they will continue to raise the bar in the years to come as both partners and leaders in our firm."