Maria McNally adds to Cleaver Fulton Rankin's expertise in mediation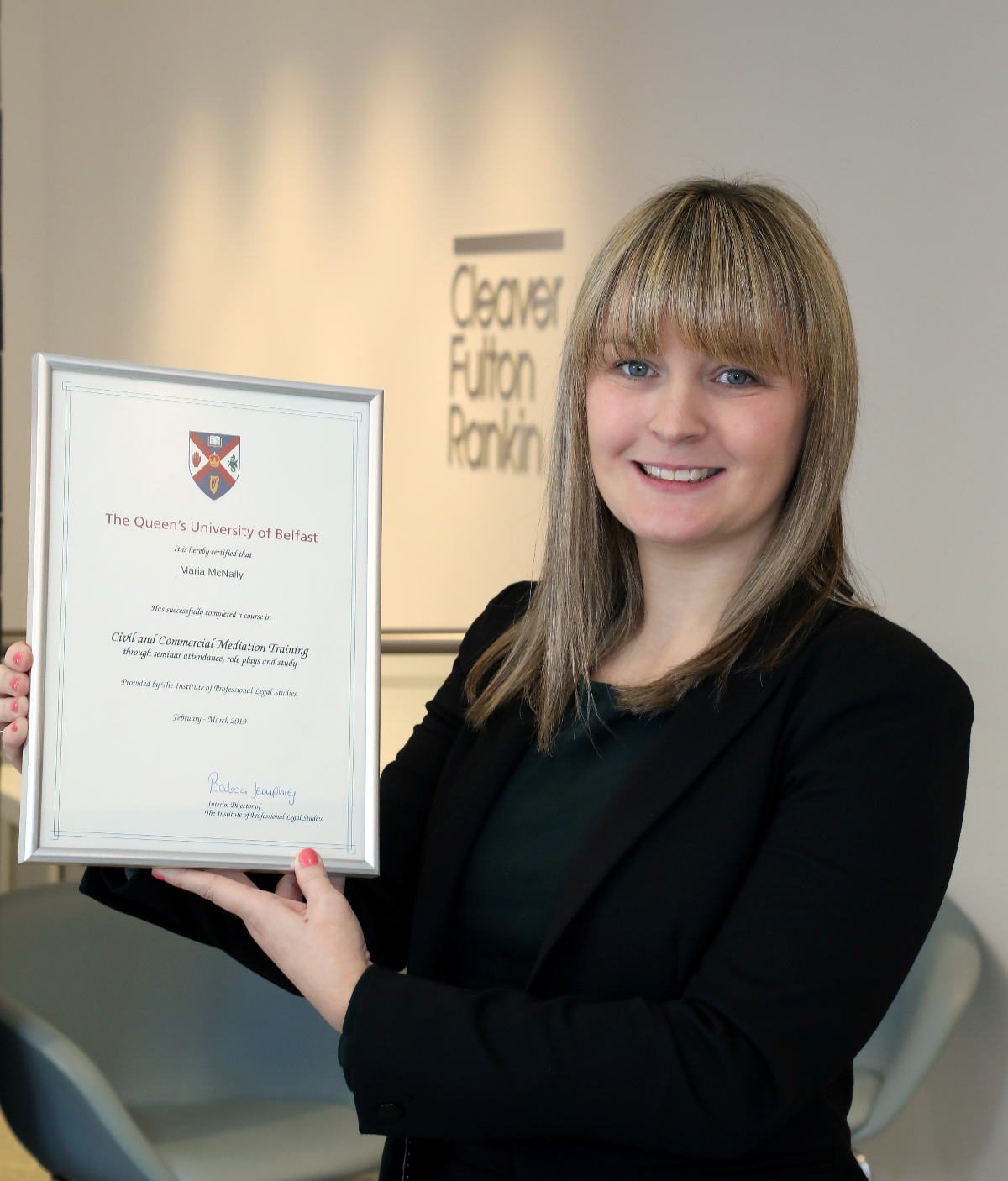 Cleaver Fulton Rankin associate Solicitor Maria McNally has completed her training with the Institute of Professional Legal Studies (IPLS) to become a qualified mediator. The IPLS Mediation Course provides training in Civil and Commercial Mediation. As advocates of Alternative Dispute Resolution, Ms McNally will add to the Dispute Resolution team's expertise at Cleaver Fulton Rankin.
Ms McNally, said: "The IPLS Mediation Course has been both valuable and enjoyable. The course has developed my practical knowledge and skills thereby enabling me to comprehensively advise clients on alternative dispute resolution options available.
"Mediation is an effective means of dispute resolution and is a process that offers potential cost savings, flexibility and confidentiality to parties involved in a dispute. At Cleaver Fulton Rankin, we continue to promote the benefits of engaging in the process."