Maples and Calder rebrands as the Maples Group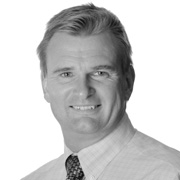 International law firm Maples and Calder has rebranded as Maples Group with effect from today.
The law firm and MaplesFS, which comprises Maples Fiduciary and Maples Fund Services, have consolidated their offerings under a single brand.
The rebranding initiative, which includes a new corporate logo and website, markets Maples Group as a solution for legal, fiduciary, fund, entity formation and management services, as well as regulatory and compliance services.
Alasdair Robertson, global managing partner, said: "We have always understood the demand from our clients for a complete and seamless service incorporating the legal advice we provide, with the specialist suite of complementary services offered by our fiduciary and fund services teams, which has been a cornerstone of our growth for many years.
"The rebranding of our businesses underscores our commitment to a full service offering of the highest standards for our clients. We will continue to deliver excellence across all lines of our business and the rebrand will not impact the way that we service our clients, who can expect the same partnership-based approach and tailored solutions to which they have become accustomed."
The Maples Group offers legal advice in Ireland, the British Virgin Islands, the Cayman Islands, Jersey and Luxembourg.