Limerick law centre marks 10th anniversary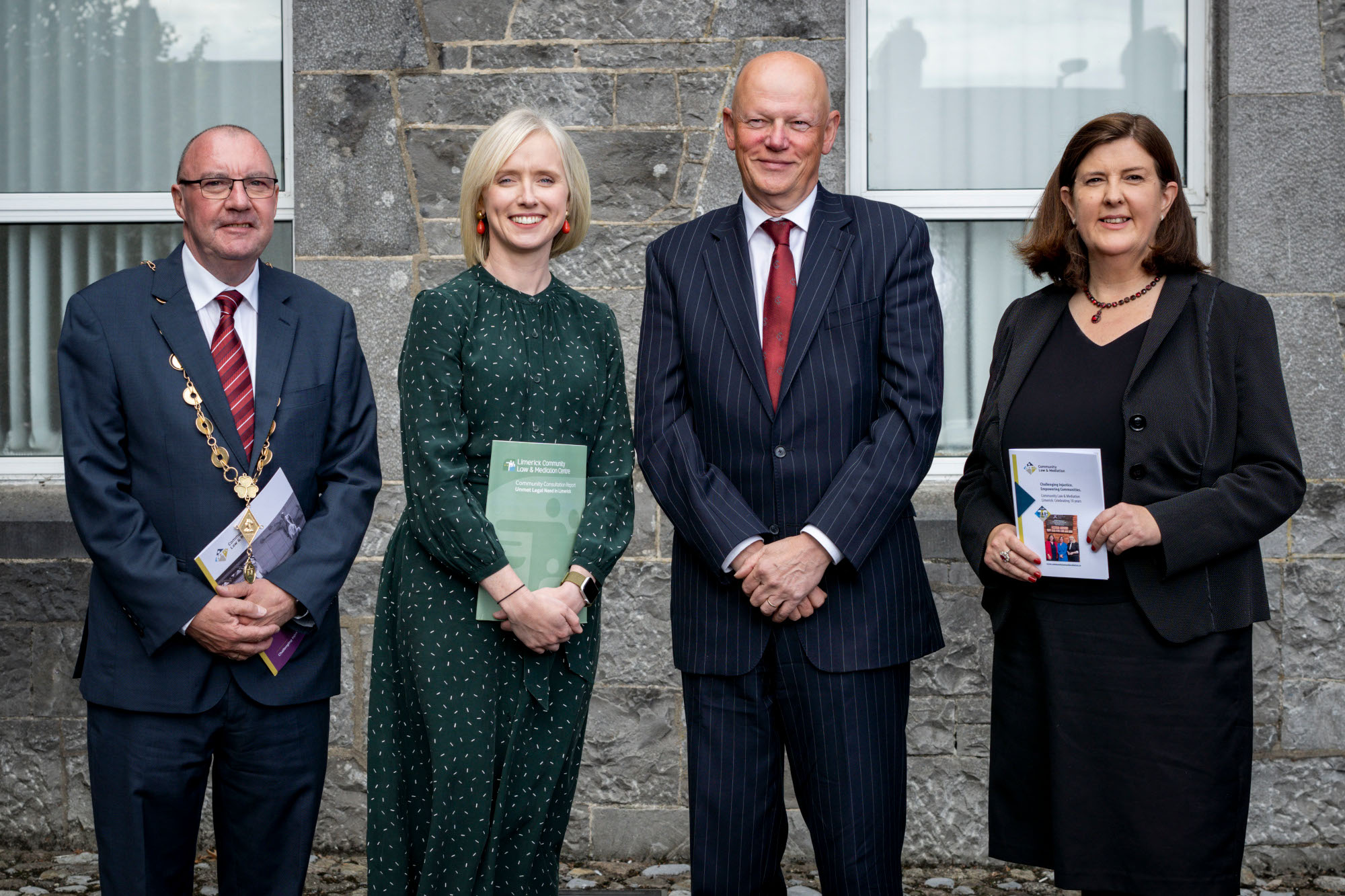 Community Law & Mediation (CLM) Limerick, the only independent community law centre outside of Dublin, has celebrated 10 years of providing free legal advice.
Chief Justice Donal O'Donnell joined representatives of the law centre at an event marking the anniversary of its founding in 2012, when it was established to address significant unmet legal need, primarily within the areas identified for redevelopment under the Limerick Regeneration Programme.
Modelled on its sister law centre in Coolock, Dublin, the centre provides free legal, mediation and education services in the communities of Moyross, St. Mary's Park, Southill and Ballinacurra Weston, as well as other disadvantaged areas of Limerick and surrounding counties and on an outreach basis in collaboration with organisations such as Novas and Ballyhoura CLG.
Since its first year in operation, demand for CLM's services has increased by 300 per cent, and the law centre now assists almost 1,000 people annually. Issues related to housing and homelessness dominate that demand, in particular refusal of emergency accommodation, waiting times to access social housing and poor living conditions.
Yesterday's event highlighted the vital role that community law centres play in empowering people to have their voice heard, exercise their rights and challenge discrimination. It also heard a series of recommendations for reform in the area of homelessness, housing and civil legal aid.
Rose Wall, CEO of Community Law & Mediation said: "We wish to thank our board of directors, members of the Limerick advisory committee and our legal and mediation volunteers for their very generous time and commitment to this service over the past 10 years.
"As the only independent community law centre outside of Dublin, CLM Limerick brings a unique perspective, particularly in the context of the current and ongoing review of civil legal aid.
"Our law centre was established in 2012 in response to calls by local community activists and is now firmly embedded in the community, responding to the needs of the people of Limerick and the surrounding counties.
"It works to reduce and remove barriers to the law on the basis that all people should be able to access basic legal information and advice regardless of their income and background.
"Community law centres such as CLM Limerick also meet a gap in State provision for legal aid in Ireland as they provide legal advocacy and representation in areas of law not catered, or adequately catered for, by the Civil Legal Aid Scheme, including housing, debt, social welfare, equality and employment law.
"We strongly believe that this community based model could serve as blueprint for roll-out nationwide, in place of existing legal aid structures."
Sinead Kerin, solicitor and manager of CLM Limerick, added: "As CLM Limerick marks its 10th anniversary, we have identified a number of challenges which persist from year-to-year and require urgent reform.
"We are frequently called on to advocate on behalf of clients, some with young babies, who have been refused access to emergency accommodation; many of our clients have been on waiting lists for over a decade, some as long as 15 years, to access adequate social housing; and many of our clients are forced to live without heating or running water and with poor sanitation – a breach of their basic human rights.
"These challenges have been exacerbated by the acute nature of the housing and cost-of-living crisis and must be tackled at policy level and on a consistent basis at local authority level. At a minimum, we are calling for consistency and fairness across the board in the treatment of applications for emergency accommodation.
"The civil legal aid scheme and the financial means test to access legal aid must also be reformed to ensure people on low incomes can access legal aid in all areas of law."
In addition to free legal advice, CLM Limerick also provides a mediation service, community 'know your rights' talks and legal training for advocacy organisations in the area of debt, housing, social welfare, employment and family law and environmental rights.