Legal Practitioners Disciplinary Tribunal appointed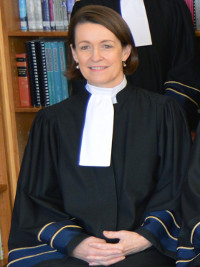 The new Legal Practitioners Disciplinary Tribunal has been brought into effect with the appointment of its 33 members.
The tribunal, established under the Legal Services Regulation Act 2015, was expected to start its work earlier this year but was delayed due to the Covid-19 pandemic.
Ms Justice Mary Irvine, president of the High Court, announced this week that she had made all the appointments necessary to allow the tribunal to begin its work.
This includes the appointment of its 21 lay members – chosen after a competition in which 70 people applied – as well as the six nominees of the Bar Council and the six nominees of the Law Society.
The Bar Council nominees were Bernadette Kirby BL, Anne-Marie Lawlor SC, Peggy O'Rourke BL, Tom Mallon BL, Peter Ward SC and Ronan Kennedy BL.
The Law Society nominees were Owen Binchy, Helen O'Brien, Justin Condon, Helen Doyle, Niall Farrell and Barbara Cotter.
Lay member Tom Coughlan has been appointed as the chairperson of the tribunal.
Ms Justice Irvine said: "I take this opportunity of welcoming the newly appointed members and wish them well in the important work which they are about to undertake."