Lawyers Against Homelessness raises nearly €80,000 for charity in first year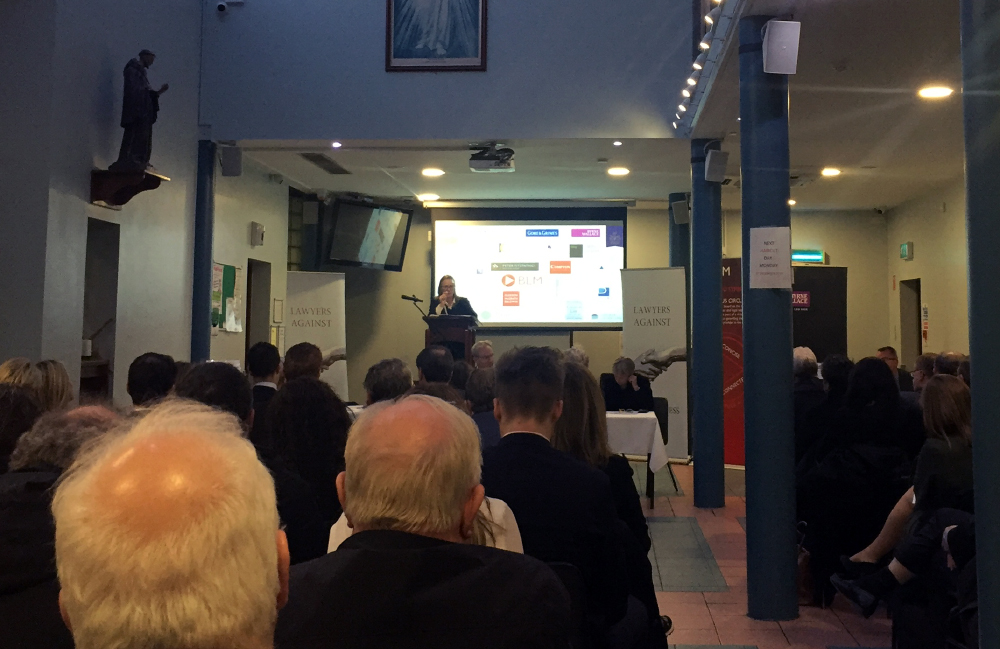 A group of lawyers aiming to help tackle homelessness by raising cash for the Capuchin Day Centre for Homeless People has raised nearly €80,000 in its first year.
Lawyers Against Homelessness (LAH), a collaborative effort between barristers and solicitors, raised a total of €19,350 for the homeless shelter at its latest fundraising CPD event.
A packed room heard legal updates from a range of speakers, including Attorney General Séamus Woulfe, Ms Justice Marie Baker and Mícheál P. O'Higgins SC, chair of The Bar of Ireland.
Other speakers at the event were Michael Cush SC; Finbarr Fox SC; Tom Marren, partner at Reddy Charlton; Michael Walsh, partner at ByrneWallace; Kate Colleary of Colleary & Co; Deirdre Courtney, partner at Ivor Fitzpatrick; Gavin Campbell, managing partner at BLM; barrister Sophie Honohan; and Caroline Kelly BL.
Constance Cassidy SC and solicitor Clifford Healy, who founded the initiative late last year, have since been joined by barristers Arthur Cush and Ms Honohan on the LAH committee.
The group aims to continue organising three fundraising CPD events every year, with the next one set to take place on Thursday 21st March 2019, Irish Legal News was told.
Lawyers Against Homelessness has a LinkedIn page and is working to set up a website.