Law Society urges implementation of clinical negligence claims management review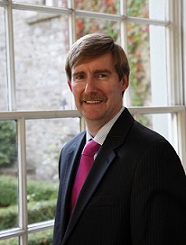 The Law Society of Ireland has urged the government to implement the recommendations of a major review of the management of clinical negligence claims.
An expert group chaired by Mr Justice Charles Meenan published its final report, containing 17 recommendations, just before Christmas with very little publicity.
Six of the 17 recommendations fall within the remit of the Department of Justice, while others fall into the remit of the Department of Health.
Ken Murphy, director general of the Law Society, said: "The Law Society welcomes this report as an important step to improve the system of clinical negligence claims.
"Many issues that arise in this area do not occur in other personal injury actions so it is an opportunity to develop specific policies and procedures relating to these matters."
He added: "In August 2018, the Law Society made a submission to the Department of Health on this issue and highlighted the need to implement existing statutory provisions for pre-action protocols and called for the extension of the statute limitation period to three years. We are pleased to see these have been included within the report's final recommendations.
"This is an area in much need of reform and we commend Mr Justice Charles Meenan and the Expert Group for its work. We are now urging the government to implement the report's recommendations at the earliest opportunity."