Law Society strikes post-Brexit reciprocal qualifying agreements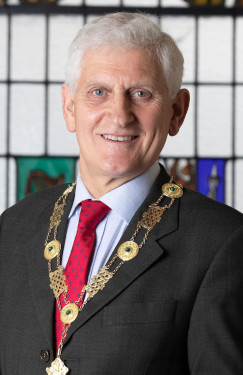 The Law Society of Ireland has announced it has reached a reciprocal qualifying agreement with the Solicitors Regulation Authority in England and Wales.
A slightly more complex agreement, involving a reciprocal exam, has also been reached with the Law Society of Scotland.
The agreements "will once again allow our respective solicitors to qualify across these jurisdictions with ease", James Cahill, president of the Law Society of Ireland, has said.
Over 4,500 solicitors qualified in England and Wales have added their names to the Irish roll of solicitors since 2016, many of them motivated by the Brexit vote.
Mr Cahill said: "The newly reinstated arrangement allows an Irish qualified solicitor to add their name to the roll of solicitors in England and Wales without having to sit the qualified lawyers transfer scheme.
"Notably, Irish solicitors will also be exempt from the solicitors qualifying examination when it is introduced in September 2021.
"Similarly, solicitors qualified in England and Wales can apply for a certificate of admission to the Irish roll of solicitors without having to sit additional examinations.
"And in yet another progressive development, the Law Society of Ireland and Law Society of Scotland have also reached an agreement allowing respective transfers to each other's jurisdiction pending solicitors pass a reciprocal exam."
The agreements were approved by the Law Society's education committee and the Law Society Council last week.
Mr Cahill said: "We are encouraged by our continued positive and open relationship with our neighbouring jurisdictions, despite the challenges presented by Brexit.
"Brexit has already shown to be a catalyst for new business in Ireland with several UK firms setting up bases here, investing and providing training contracts for aspiring solicitors. The opportunity to reinstate and develop these agreements will benefit solicitors on both sides of the water."
He added: "This is also good news for the clients of solicitors in each jurisdiction who over the past many years have become used to an almost borderless arrangement.
"Many solicitors have clients who, as emigrants in the past, have properties and business interests in the UK and Ireland and are used to and perfectly comfortable dealing with their solicitors on both sides of the Irish sea."
However, he restated that solicitors joining the Irish roll from another jurisdiction can still only practise under an Irish practising certificate if they themselves are practising (or intending to practise) from an office in Ireland, and are working in a solicitors' firm that has mandatory Irish professional indemnity insurance in place.
Mr Cahill concluded: "A sincere thanks to the Solicitors Regulation Authority, the Law Society of England and Wales and the Law Society of Scotland for their support and understanding on reaching these mutually beneficial arrangements for our shared profession."