Law Society reaffirms commitment to training '21st century solicitors' with latest educational tech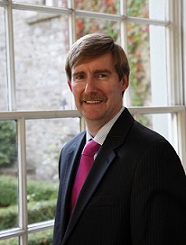 The Law Society of Ireland has reaffirmed its commitment to using the latest digital education technology to train solicitors with "21st century skills".
An expert group chaired by Mr Justice Michael Peart of the Court of Appeal last year praised the Law Society's use of digital education technology and recommended it continued to develop it.
The Peart Commission was convened to develop specific actions following an independent root-and-branch review of the Law Society's pre-qualification training by a team of international experts.
Ken Murphy, director general of the Law Society, said the Law Society is "committed to expanding its focus on innovation in line with government policy and with global developments in law and across all areas of global business".
Mr Murphy added: "Classical legal principles are still vital, but a modern solicitors' profession is also equipped with 21st century skills. This includes collaboration and digital literacy.
"The Law Society has devoted much time, energy and expertise over the last 20 years to ensure our trainee solicitors bring these skills with them into the profession and pair them with grounding legal principles in service of their clients and communities."