Law Society provides online training for solicitors in north east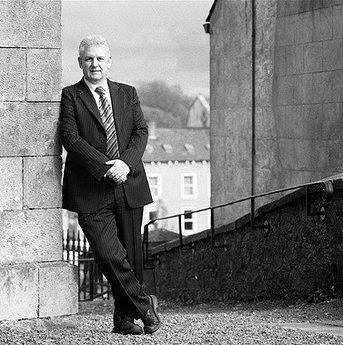 On Friday 9 October, 98 solicitors from Monaghan, Cavan and Louth attended the annual North East CPD 2020, which took place online for the first time in the event's history.
Organised by the Law Society Finuas Skillnet in association with Monaghan, Cavan, Drogheda and Louth Solicitors' Bar Associations, the conference provided an opportunity for local solicitors to stay up-to-date in areas of law relevant to them in their daily work, such as family law and mediation.
The event's discussion also focused on litigating through a pandemic, how technology can be used to a firm's advantage and tips on how to go paperless for an environmentally conscious practice.

Solicitor Kevin Hickey of Hickey, Henderson & Co, Clones, is president of the Monaghan Bar Association and said the North East CPD 2020 was an opportunity for solicitors to check in with each other and reflect on the highs and lows of the unprecedented months that have passed.
"Every year, the Law Society hosts a series of events across the country to discuss practice updates and important sector changes with local solicitors," explained Mr Hickey. "The North East CPD 2020 was the first in this series of events to take place."
"Despite government restrictions, the conference took place successfully online," he said.
"The event was an opportunity for solicitors in the Monaghan, Cavan and Louth regions to update their knowledge, reflect and share their experiences and observations of working during a pandemic."
He added: "Covid-19 has put a sharp focus on the benefits and necessity of technology within the modern solicitor's workplace. This conference examined how solicitors in the Monaghan, Cavan and Louth area can use technology to their advantage to help support their office operations, case management and client care.
"Technology can help improve accuracy and efficiency within a solicitor's workplace, which in turn will help save time and money.
"As Covid-19 develops and the country, particularly border counties, prepares for different levels of restrictions, we should remember that solicitors are essential services and remain open for business.
"Local solicitors in Monaghan, Cavan and Louth are equipped with the most up-to-date practice knowledge and are available to provide expert legal advice on a number of important matters, including employment, business, conveyancing and family issues. If you need legal advice, talk to your local solicitor."