Law Society President highlights expertise of new senior counsel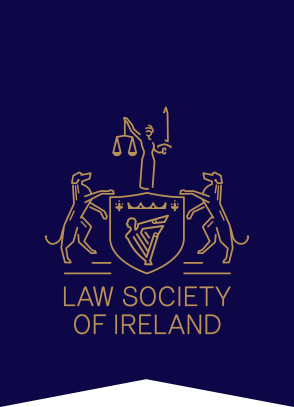 As 17 solicitors from across Ireland, representing the smallest to the largest firms in the country, successfully applied for patents of precedence, the Law Society of Ireland has highlighted the vast breadth of experience and expertise they will bring to their new roles.
President of the Law Society Michele O'Boyle said: "I am proud to be at the helm when 17 solicitors made history this week, as the first in the State to be granted the right to use the title of senior counsel. They come from a wide variety of practices right across the country, spanning urban and rural, large practices and small, as well as sole practitioners."
"It is clear that the depth and breadth of experience and expertise these colleagues collectively possess is of enormous value to the Irish justice system."
The 17 solicitors granted patents of precedence are:
Éamonn Conlon, Éamonn Conlon Solicitors (Dublin)
Paul Egan, Mason, Hayes & Curran LLP (Dublin)
Patrick Groarke, Groarke & Partners (Longford)
Richard Hammond, Hammond Good Solicitors (Cork)
Bill Holohan, Holohan Lane LLP (Cork)
Áine Hynes, St John Solicitors LLP, Dublin
Liam Kennedy, A&L Goodbody (Dublin)
Rory Kirrane, Mason, Hayes & Curran LLP (Dublin)
Cormac Little, William Fry (Dublin)
James MacGuill, MacGuill and Company (Louth)
Roger Murray, Callan Tansey Solicitors LLP (Sligo)
Helen Noble, Noble Shipping Law (Wicklow)
Bernard O'Connor, NCTM Studio Legale (Brussels, Belgium)
Vincent Power, A&L Goodbody (Dublin)
Dara Robinson, Sheehan and Partners (Dublin)
Michael Staines, Michael Staines & Co Solicitors (Dublin)
Damien M.P Tansey, Damien Tansey Solicitors LLP (Sligo)
"I hope and expect many more solicitors who possess the necessary skills, knowledge and experience will apply in the coming years," Ms O'Boyle added.
"In particular, I look forward to seeing a balance of male and female solicitors applying for and being granted patents of precedence, to reflect the modern legal profession and 21st century Ireland."