Law Society launches gender and equality task force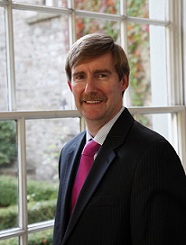 The Law Society of Ireland has launched a new Gender Equality, Diversity and Inclusion Task Force to promote equality, diversity and inclusion in the Society and the solicitors' profession.
The Task Force comprises 16 members from various minority, disability, LGBT+ and socio-economic backgrounds. It will make recommendations to encourage more female solicitors and solicitors from diverse backgrounds to seek leadership roles in the Law Society's Council and committees.
Director General of the Law Society Ken Murphy said the profession is already leading the way in gender equality.
"In 2014, we became the first legal profession in the world to have a female majority. Last year 52 per cent of our members were women," said Mr Murphy.
"Currently 34 per cent of partners in the largest seven firms in the country are women. In one firm this figure is 44 per cent. Last year 37 per cent of new partners in Irish law firms were women," he added.
Since 2016, the Law Society has run its Law and Women Mentoring Programme to help more women reach partner and managing partner level in the profession.
To date, 57 successful solicitor mentorship pairs have been created.
"The mentors are often women in very senior roles from the public and private sector helping women part-way up the career ladder to reach more senior positions." said Mr Murphy.
"It is an opportunity for mentors to provide support and insights and also acknowledge their own vulnerabilities while mentees can achieve clarity and confidence in their work as well as guidance on how to grow their careers."
Furthermore, the Law Society's Access Programme supports access to legal education and careers for students from socio-economically disadvantaged backgrounds.
More than 200 trainee solicitors have received financial support through the programme. Many of these are now successfully practising in a wide range of legal positions, including within top commercial law firms, as in-house solicitors and as sole practitioners with their own firms.
"An inclusive, diverse profession that reflects the clients we serve is one that will be more effective and successful. Solicitors know that implementing policies of diversity and equality is not just the right thing to do; it is also good for their businesses, the profession, and the public," said Mr Murphy.