Law Society investigating allegations about 'highly offensive' private messaging group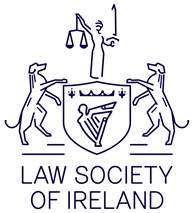 The Law Society of Ireland has said it is investigating allegations about a private text messaging group in which law students are said to have posted "highly offensive" messages about their female colleagues.
Students at the Law Society's law school have been warned by email that the alleged conduct "may have the effect of bringing the profession into disrepute and consequently may raise concerns as whether any trainee involved in generating or circulating such content might be a 'fit and proper person to be admitted as a solicitor'."
In a statement to the Irish Independent, the Law Society said: "The Law Society is appalled to learn that inappropriate comments may have been posted on a private messaging group by a small group of students.
"The Law Society takes these allegations extremely seriously and, if they are proven to be true, disciplinary action will be taken.
"We have taken immediate action by reminding students of their responsibilities and ethical obligations.
"The Law School's counselling service is providing additional supports and services to students in light of this incident.
"In addition, we have suspended access to private messaging groups in the Law School."