Law Society helps nearly 100 solicitors return to work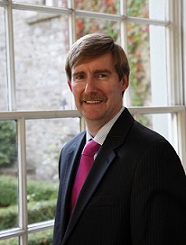 The Law Society of Ireland has helped nearly 100 solicitors return to work after an extended period of leave in the past three years.
A total of 93 solicitors from across the country have completed the Returners Programme, which the Law Society has run four times since 2016.
Participants include men and women returning after raising a family or having taken a career break for various reasons.
The programme provides supports and tools for a successful return, including managing time demands, identifying personal priorities, matching these to the job market, and finding job opportunities.
Ken Murphy, director general of the Law Society, said: "Starting a new job anywhere can be difficult and for many solicitors returning to the workplace after a career break can be intimidating.
"People take career breaks for many different reasons and those looking to return to work can often feel isolated. With this programme returning solicitors know they are not alone and that support and advice is available from both our programme leaders and other participants.
"In addition to practical tools, our programme provides a support network of coaches as well as peers. Participants have an opportunity to share their personal experiences, fears and triumphs in a safe, confidential manner and supportive environment."
Sara Bloomer, who took part in the programme and has recently secured work, said: "It was a daunting task to get back in to work after seven years at home with my kids but having the Law Society support services was an enormous help both from a practical point of view and to boost my self-confidence.
"The weekly workshops were extremely useful and it was wonderful to meet other people in the same situation as me."