Law Society: 'Crisis' in family law system makes the case for specialist division of courts and judges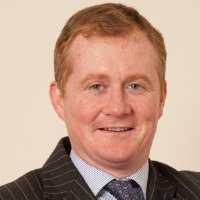 The Irish family law system is "in crisis", lawyers have told the Oireachtas joint committee on justice and equality.
The committee heard evidence this morning from representatives of the Law Society of Ireland, the Children's Rights Alliance, Rape Crisis Network Ireland and Dr Conor O'Mahony of University College Cork.
Speaking ahead of the meeting, Keith Walsh, chair of the Law Society's family and child law committee, said the family courts system is "chronically under-funded" and lawyers and judges are "over-stretched".
He told TDs and Senators that the creation of a specialist division of family courts and judges "could remedy many of the problems currently faced".
However, he said this would only work if there was proper resourcing, proper premises - highlighting the "stalled" momentum in progressing the proposed family courts complex on Hammond Lane - and careful consideration of the locations for the specialist courts.
Mr Walsh also called for new measures to improve security following an incident in December which saw a man allegedly pull out a fake gun and hoax bomb during a family law hearing before Judge Susan Ryan in the Circuit Family Court.
Caoimhghín Ó Caoláin TD, chair of the Oireachtas joint committee on justice and equality, said: "The Committee has made Ireland's family law system a work priority for 2019. We plan to hold at least two more hearings on this important topic over the coming weeks involving key stakeholders, including the Bar Council, FLAC and Mr. Geoffrey Shannon, Special Rapporteur on Child Protection."