Law firms sign up to climate change pledge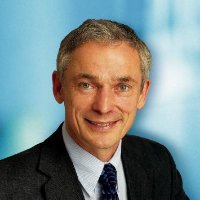 Three of Ireland's biggest law firms - A&L Goodbody, Matheson and William Fry - have signed up to a pledge to significantly reduce their carbon emissions.
The firms are among 43 companies who have signed the low carbon pledge, an initiative launched by the Business in the Community Ireland (BITC) network at a summit today.
Environment Minister Richard Bruton commended the "leadership and foresight" of the participating companies, who he said were "leading the way" to a low-carbon economy.
Under the terms of the low carbon pledge, the companies commit to reduce both Scope 1 and Scope 2 carbon emission intensity.
Scope 1 emissions are the greenhouse gases produced directly from sources that are owned and controlled by the company, such as fuels used in vehicles, boilers and furnaces, while Scope 2 emissions relate to indirect greenhouse gases from purchase of electricity.
Michael Jackson, managing partner at Matheson, said: "At Matheson, we are very proud to support the low carbon pledge, the first dedicated pledge generated by Irish business to set industry standards on sustainability and reduce carbon usage.
"We look forward to working with Business in the Community Ireland's Group on Sustainability along with other signatory companies to create more sustainable operations."