Laura Glennon takes helm of Maguire & Brennan Solicitors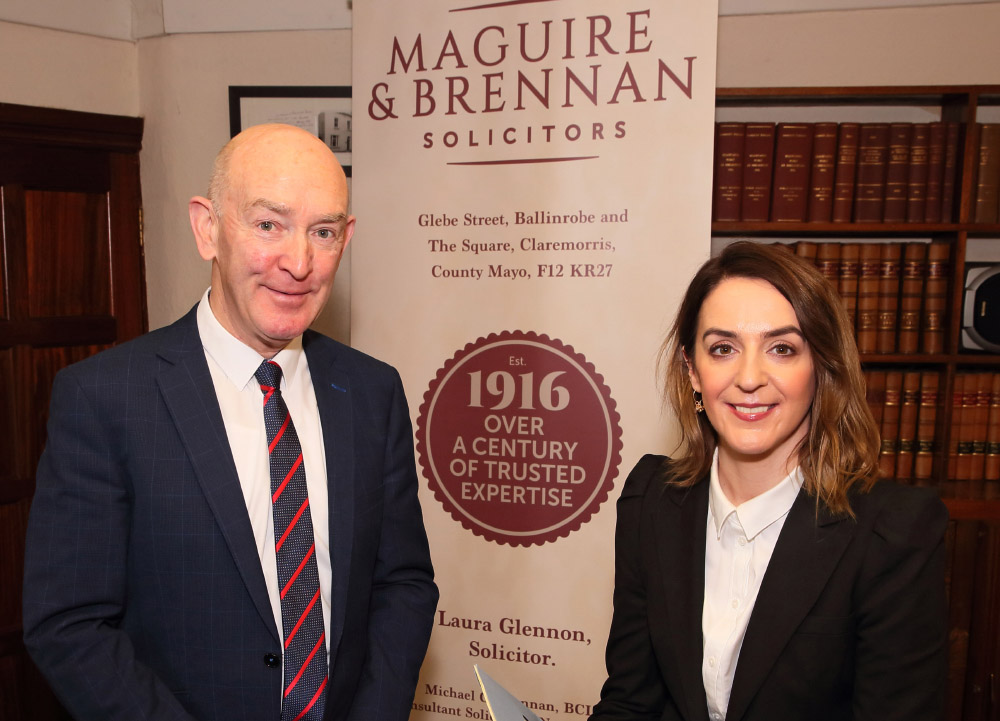 Laura Glennon has been named the new principal solicitor of Co Mayo firm Maguire & Brennan Solicitors.
The firm, which offers a range of legal and notarial services from its offices in Ballinrobe and Claremorris, is one of the oldest legal practices in the west of Ireland.
The Ballinrobe office was set up in the nineteenth century and the firm was established in Claremorris in 1916 by solicitor Conor Maguire, who later became the third Chief Justice of Ireland.
Michael Brennan, who owned and ran the firm from 1975 to 2018, formally welcomed Ms Glennon to her new role.