Ken Murphy to retire as director general of Law Society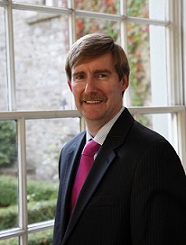 Ken Murphy is set to retire as director general of the Law Society of Ireland early next year after over 25 years in the post.
Mr Murphy left his position as a partner at A&L Goodbody to take up the most senior role in the Law Society in 1995.
He will retire in March 2021 after reaching his 65th birthday, Irish Legal News understands.
Mr Murphy set out his intentions to Michele O'Boyle, president of the Law Society, on Wednesday and to the Law Society Council this morning.