Ken Murphy retires from the Law Society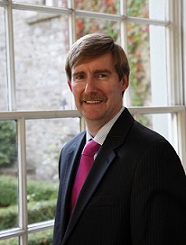 Ken Murphy retired from the Law Society of Ireland today after serving for 26 years as its director general.
There were only 5,000 solicitors in Ireland when Mr Murphy took up office in 1995, and he leaves the Law Society with more than 22,000 solicitors on the roll today.
In newspaper interviews over the weekend, Mr Murphy reflected on the challenges posed by new technology and the impact of the Covid-19 pandemic on the profession.
He told The Irish Times: "I would say the general belief is that everyone's income is down. Absolutely everyone's income is down, no matter what area of the profession you are in. How much it's down will vary."
And he warned that new personal injury guidelines could have a further negative effect, telling the Irish Independent: "I think it will become unattractive for solicitors to take cases."