Keeping COVID-19 out of prisons came at 'significant cost' to prisoners' mental health and wellbeing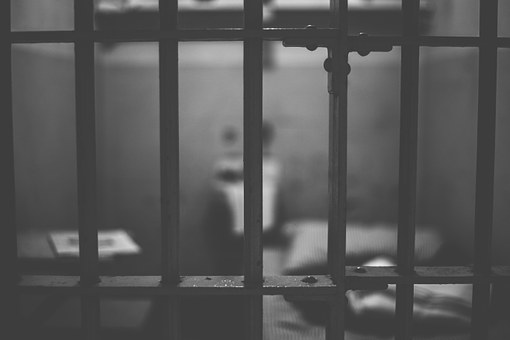 Successful efforts to keep COVID-19 out of Irish prisons came at a "significant cost to the mental health and wellbeing of the people subject to special measures", a new report has found.
The Office of the Inspector of Prisons (OIP), in conjunction with legal academics at Maynooth University, has published a briefing on the experiences of those "cocooning" in custody.
The report is based on an analysis of journals provided to the cocooning population in Irish prisons in April. Compulsory cocooning ended at the end of June.
Prisoners reported long hours locked up in cells, with reports of 30 hours with no out-of-cell time; lack of social connection, including having to communicate through prison doors; feelings of being punished for reasons of age and ill-health; and deteriorating mental and physical health.
The Irish Penal Reform Trust (IPRT) has welcomed the report and called for the full implementation of its recommendations, as well as the publication of more data on the lengths of times prisoners have been held in confinement.
The reform body has also called for the strengthening of the Office of the Inspector of Prisons through resources and legislation and an increased emphasis by the courts on alternatives to prison custody.
Fíona Ní Chinnéide, IPRT executive director, said: "Until now we have had no independent insight into conditions in prisons during the pandemic. This snapshot of isolation in a prison cell highlights the feelings of despair and dehumanisation experienced by men and women cocooning in prison, and the impact on their mental and physical health.
"Keeping the prisoner population free from COVID-19 is a significant success of prison management and staff, working in co-operation with prisoners, and in very challenging circumstances. However, months into the pandemic, measures to protect physical health have impacted on the mental health, wellbeing, and dignity of people in their care."
However, she warned: "This report tells us that cocooning, in its current form, is unsustainable in the case of a second wave of COVID-19. It is important now that the recommendations are acted on, and that measures are taken to ensure prisoner numbers do not rise again.
"Importantly, the report recognises that many of the recommendations have wider application to the hundreds of men held in restricted regimes for reasons not related to the pandemic."