Irish publishers launch campaign for defamation law reform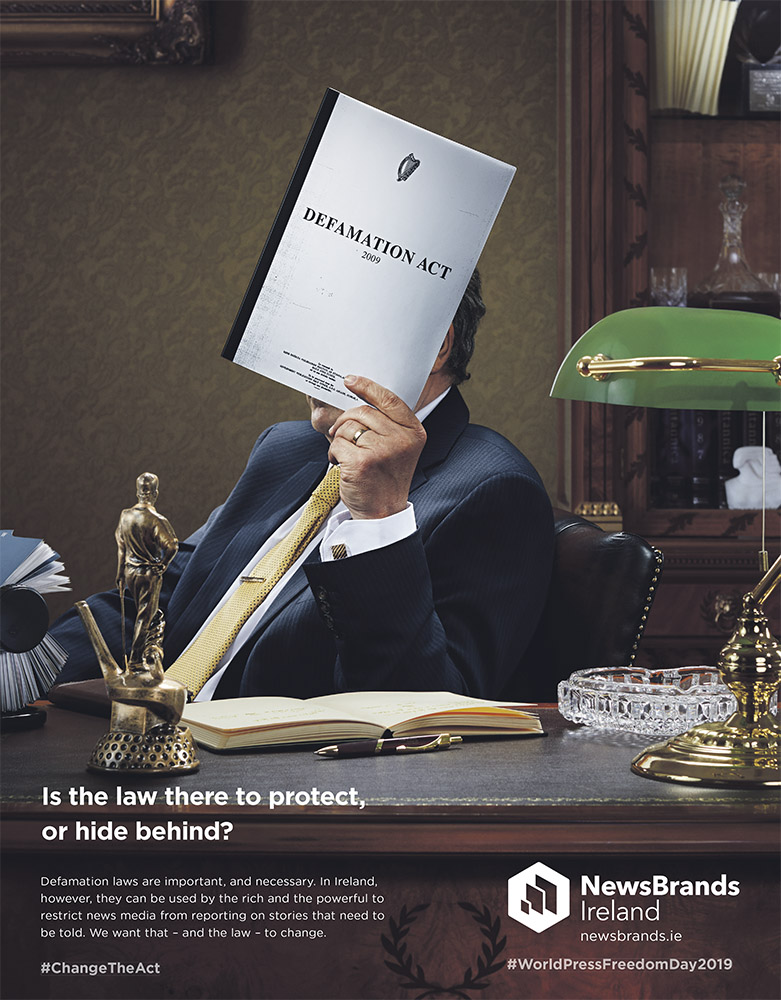 A major new campaign to overhaul Ireland's defamation laws has been launched to coincide with World Press Freedom Day 2019.
NewsBrands Ireland, the representative body for major Irish news publishers, claims the Irish laws are among the most restrictive in Europe and the English-speaking world.
Justice Minister Charlie Flanagan recently promised that a review of the Defamation Act 2009 would be completed by the end of April, but it appears to have been delayed.
Vincent Crowley, chairman of NewsBrands Ireland, said: "NewsBrands Ireland along with many other organisations, made submissions to the Department of Justice in January 2017. To date, the review has not been completed. We call on the Department to complete this review as a matter of urgency.
"At a time when democratic values are being threatened and undermined throughout the world, it's in the best interest of democracy that our defamation laws are updated."
He added: "There is ample recent evidence of important stories being exposed by Ireland's news media that otherwise would have remained secret.
"But other, equally serious and important matters of public interest, may not get revealed because of defamation laws that impose significant levels of risk on publishers. Furthermore, the high level of awards and related legal costs are jeopardising the financial viability of local and national news publishers."
The group has called for the review of the Defamation Act 2009 to be completed and published as a "first step" towards reform to bringing Ireland's defamation law in line with the rest of Europe.
In particular, they have called for the introduction of a "serious harm" test, which already exists in England and Wales and is designed to discourage trivial claims.
However, the group has also called for more controversial measures, including a cap on damages awards and the abolition of juries in defamation cases.
Every national newspaper in Ireland has today devoted their editorials to the subject of defamation law reform in support of the NewsBrands campaign.