Irish prisons full at 'watershed moment' for penal policy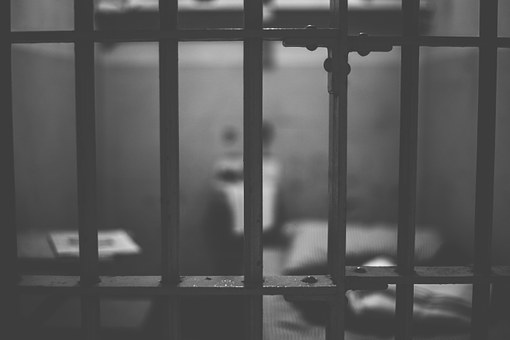 Ireland's prisons are full, according to new figures showing the total number of people in prison in the State now exceeds the number of beds available.
The number of prisoners across the State yesterday reached 4,416, five more than the total 4,411 beds across all prisons. One prison — Limerick (Female) Prison — has reached 164 per cent capacity.
By comparison, the number of people in Irish prisons was just 750 in 1970; 1,200 in 1980; 2,100 in 1990; and 2,948 in 2000.
The Irish Penal Reform Trust (IPRT) has called on the justice minister to take immediate action to reduce the number of people sent to prison and support a move away from responses to offending that cause unnecessary further harm to people and their families.
Molly Joyce, IPRT's acting executive director, said: "The government have indicated that they are committed to exploring the policy of 'prison as a last resort' through providing alternatives to prison such as community-based sanctions where appropriate. The policy position is there but we can see by the growth in numbers of people in prison that the policy is far from reality on the ground.
"While there were some welcome reductions in the use of imprisonment in 2020 and 2021 due to the pandemic, more recent data suggests that this has not been sustained and we are back to business as usual. The amount of people in prison accelerated in 2022 and the numbers are continuing to grow into 2023.
"This is a watershed moment for Irish prisons. We now have a prison population that is growing at a worrying rate and without strong action from government the problems caused by this rapid rate of increase will continue."
She added: "In the short-term the impact of these numbers is on overcrowding. But we risk reaching a point where rehabilitative services cannot be delivered effectively in prisons, which undermines one of the core purposes of imprisonment.
"The number of people in prison can be reduced now by careful and structured use of temporary and early release measures. In the longer-term, measures to reduce Ireland's prison population need to be adequately resourced and implemented.
"We welcome departmental commitments to move away from practices that rely heavily on imprisonment, but for people sitting in overcrowded prisons this week and communities who want to see meaningful change and safer societies, action is needed now.
"There continues to be an over-reliance on imprisonment for people convicted of less serious offences, despite its damaging social and economic impact on individuals, families, and communities."