Irish human rights chief calls for action to tackle online hate speech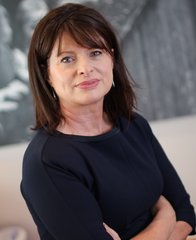 Emily Logan, Chief Commissioner of the Irish Human Rights and Equality Commission, has called for Ireland to show international leadership in tackling the rise of online hate speech.
Her call coincides with the commission's event, "A More Social Media", which today brings together international experts and commentators from the worlds of law, media, academia and the tech sector to focus attention on online hate speech in the Irish context, and to enable a stronger preventive approach to the rise of inflammatory racist online speech.
Speakers at the event include Dr Tarlach McConagle of the University of Amsterdam Institute for Information Law; Siobhán Cummiskey, Facebook's head of content policy; and Emma Dabiri, BBC broadcaster and writer.
As part of the event, new research entitled "Hate Track – Tracking and Monitoring Hate Speech Online", which uses computational methods to understand online racist speech in the Irish context, is being presented and published.
The experimental research has been funded by the Irish Human Rights and Equality Commission and the Irish Research Council, and has been carried out by Dublin City University.
Ms Logan said: "The potential for intolerance online to shape the public debate – and resulting political debate – offline is becoming one of the hallmarks of the digital age.
"While there is no doubt that the Prohibition of Incitement to Hatred Act 1989 is not fit for purpose and should be modernised, a legislative refresh is not the only solution to tackle online intolerance.
"Cultural change is possible, and new norms can be established – particularly by those with power and influence.
"Ireland needs leadership from across society to play a more discernible role in preventing the spread of online intolerance."