Ireland set to ratify UN protocol on child trafficking, abuse images and prostitution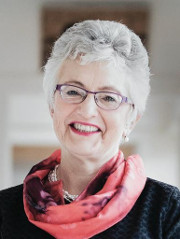 Ireland is set to ratify a UN protocol on child trafficking, images of child sexual abuse and child prostitution within weeks following a call by Children's Minister Dr Katherine Zappone.
The minister said Ireland has now met all the necessary legal requirements to ratify the second optional protocol to the UN Convention on the Rights of the Child.
A total of 175 states are currently party to the protocol, which was adopted by the UN General Assembly in 2000 and entered into force in 2002.
Dr Zappone said the Child Trafficking and Pornography Act 1998, the Criminal Law (Human Trafficking) Act 2008 and the Criminal Law (Sexual Offences) Act 2017 had paved the way for Ireland's ratification.
She added: "Across the globe human traffickers, people smugglers and pimps have put children in the frontline – Ireland now meets the best international standards to combat this and I will be recommending to the Attorney General and the Government that ratification takes place in the new year."
Tanya Ward, chief executive of the Children's Rights Alliance, said: "It is great to see the Government finally pushing ratification as a political priority for 2019.
"This Protocol covers some of the worst offences that can be committed against children including child trafficking, child prostitution or the production, consumption, dissemination or possession of child abuse material.
"Ratification will demonstrate that Ireland is meeting the highest standards in the protection of our children and young people and sends a clear message nationally and internationally that these offences will not be tolerated here."