Ireland failing legal obligations to asylum seekers, report warns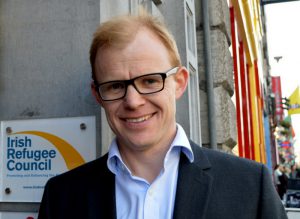 Ireland is in breach of EU law and is not fulfiling its obligations to asylum seekers under a directive which became legally binding a year ago, a new report has warned.
The Irish Refugee Council (IRC) analysed Ireland's implementation of the EU Reception Conditions Directive, which the Government opted-into last summer as part of its response to the Supreme Court striking down section 9(4) of the Refugee Act 1996.
The report highlights the lack of vulnerability assessments for people with special reception needs, the increase in asylum seekers in emergency accommodation, lack of support for people living in emergency centres and significant barriers to work.
Nick Henderson, IRC CEO, said: "Despite the promise of reform when the Reception Conditions Directive came into force last July, this year has seen the situation in Direct Provision deteriorate.
"This report is a detailed study of the practical implementation of the Directive. Based on our direct experience of working with people in the asylum process, there are a number of ways in which Ireland is breaching requirements of the Directive."
He added: "We are particularly concerned that there is still no vulnerability assessment in place. There is a clear obligation on the State to assess each person within 30 days of seeking asylum to determine if they have special reception needs.
"A voluntary medical screening is not the same as a vulnerability assessment which must be a formal, holistic process for assessing a person's full psychosocial needs. Failure to create such an assessment is a clear breach of Irish and EU law."
Rosemary Hennigan, IRC policy officer and author of the report, said: "For people with permission to work, there are difficulties accessing bank accounts and they still cannot apply for a driving licence. Accessing transport is a significant hurdle, particularly when many Direct Provision centres are situated in remote locations.
"While the right to work is an important reform, the people longest in the system have not benefited and the barriers to access continue to make it an illusion for many."