Ireland failing international obligations by neglecting to carry out vulnerability assessments of asylum seekers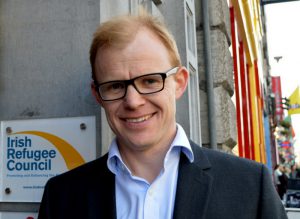 The State is failing to meet its international legal obligations by not carrying out vulnerability assessments of asylum seekers, the Irish Refugee Council (IRC) has warned.
Nick Henderson, IRC chief executive, told RTÉ's This Week programme that such assessments are a "major feature" of the recast EU Reception Conditions Directive, The Irish Times reports.
The directive was brought into force in Ireland last summer as part of the Government's response to the Supreme Court striking down section 9(4) of the Refugee Act 1996.
Mr Henderson said: "I don't say this lightly but we believe that is in clear breach of both Irish and European Union law."
Over 4,000 people have applied for asylum in Ireland since the directive came into force, but none have been assessed as vulnerable and requiring special needs.
Jim O'Callaghan, Fianna Fáil's justice spokesperson, said he has "real concern that an important part of the regulations, which is part of domestic law, is not being complied with since nobody has been assessed as vulnerable".
Minister of state David Stanton said asylum seekers are offered medical assessments on arrival to help identify specific needs.