International Bar Association condemns US sanctions of ICC senior officials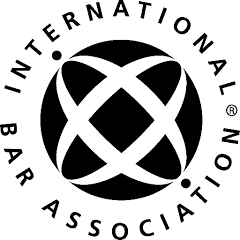 The International Bar Association (IBA) has condemned a recent announcement of the United States Secretary of State Micheal Pompeo that sanctions would be imposed on senior officials involved in International Criminal Court (ICC) investigations.
On Wednesday, Mr Pompeo announced that chief prosecutor Fatou Bensouda and the head of the jurisdicion, complementarity and cooperation division (JCCD) Phakiso Mochochoko will face sanctions by the US State Department for economic sanctions.
An executive order was passed in June which allows the State Department to impose sanctions on individuals who "materially assist" the ICC's prosecution and investigation of US personnel and that of its allies.
The term "materially assist" was not defined in the order.
The IBA released a statement criticising the latest announcement, saying it is an example of the Trump administration harassing senior officials working on behalf of victims of genocide, war crimes and crimes against humanity.
IBA president, Horacio Bernardes Neto, said: "The IBA is perplexed by the administration's decision to include Ms Bensouda and Mr Mochochoko in a list of persons subject to financial sanctions by the US government – a list which should be reserved for human rights violators, not defenders.
"These sanctions seek to demean the ICC, with the intention to discredit a legitimate court in the eyes of the world. States should advance a strong and coordinated response to protect the work of the court."
Mark Ellis, IBA's executive director, added: "Targeting the chief prosecutor and the head of the JCCD creates a hostile environment that undermines accountability for atrocities. This is an attack on all court staff and on the international justice system.
"The US sanctions are American exceptionalism at its worst, and send a message that human rights violators can threaten their way out of justice; the international community must reject these bullying tactics by supporting the court and its officials."
Finally, director of IBA's ICC and ICL programme, Kate Orlovsky, said: "The Trump administration's intent is clear: to deter cooperation with ICC investigations and cases. This is a petty move that illustrates the profound decrease in US support for the rule of law and the system of international justice that the US helped create.
"In the absence of US leadership, and while the US uses its power to obstruct justice for victims, each of the court's 123 States Parties should now voice their commitment to the ICC."