#InPictures: Ronan Daly Jermyn present charity cheque before taking off on fundraising cycle trip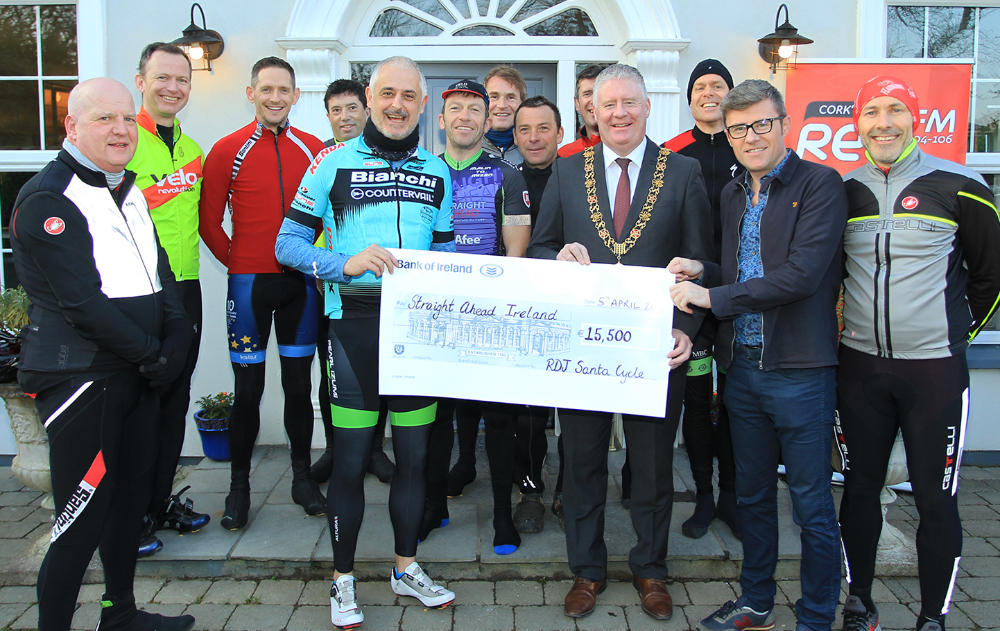 Senior management at Ronan Daly Jermyn (RDJ) presented a cheque for €15,500 to charity Straight Ahead Ireland before joining over a dozen other cyclists on a fundraising trip from Cork to Galway.
Managing partner Richard Martin and chief information officer Connie Wiseman joined the 16-person team, which is raising further funds for the charity.
Straight Ahead funds surgery for children on HSE waiting lists with life-altering orthopaedic conditions.
Surgeons, anaesthetists, theatre staff and other medical professionals provide their skills and expertise free of charge over weekends to enable such surgery to happen. Monies raised by the charity fund other costs and necessary equipment.
The €15,500 was raised in the recent Cork Santa Cycle with Cllr Mick Finn, Lord Mayor of Cork, which was sponsored by RDJ and more than 400 participants.