#InPictures: Comyn Kelleher Tobin supports Run in the Dark 2019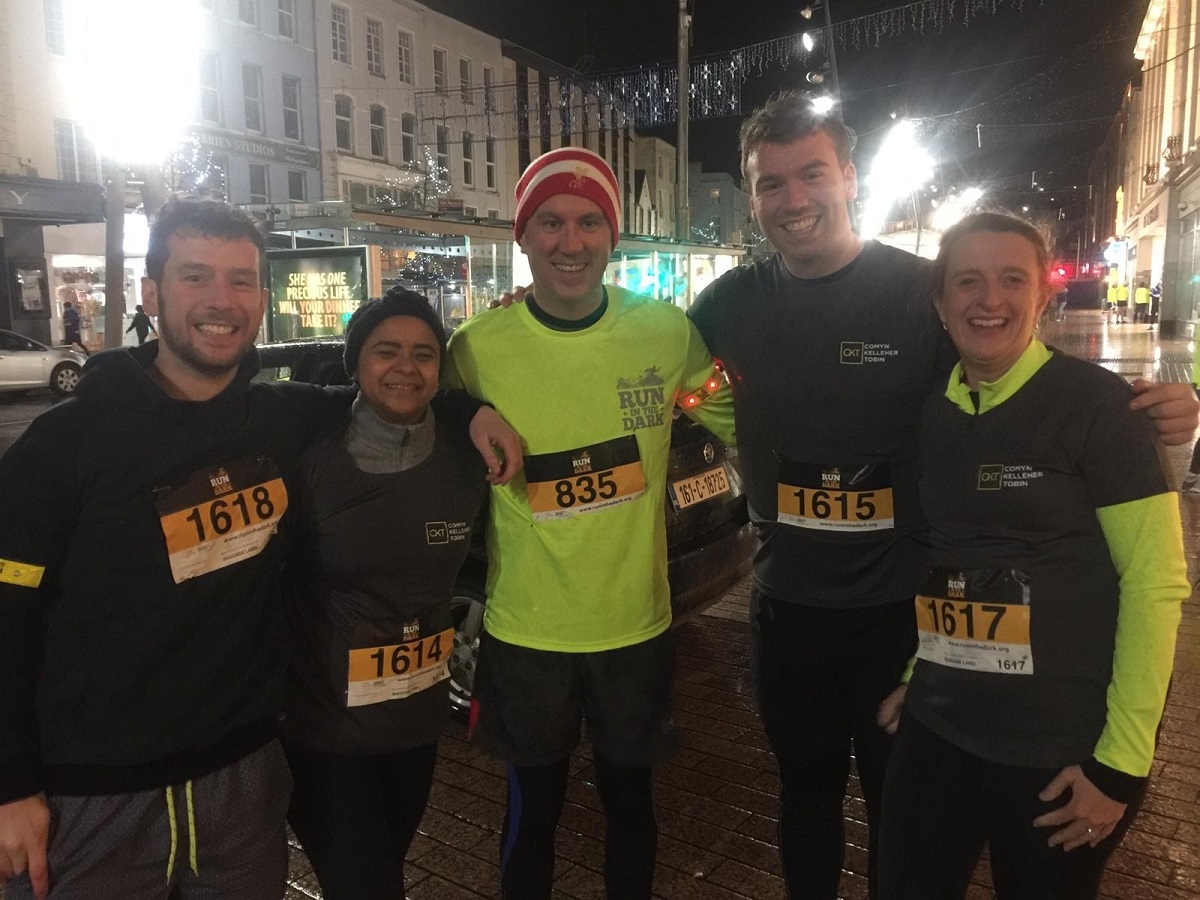 Staff at Comyn Kelleher Tobin (CKT) took part in the Run in the Dark in Cork to raise funds for the Mark Pollock Trust.
Solicitors David Ryan and Patrice O'Keeffe braved the freezing weather and pouring rain to complete the 10-kilometre run, while Olan Kelleher, Adrianna Apolonio and Ryan Callanan completed the five-kilometre run.
They were among 25,000 people in 50 cities around the world running to help bring an end to paralysis.
Pictured above, from left to right, are Olan Kelleher, Adrianna Apolonio, David Ryan, Ryan Callanan and Patrice O'Keeffe.