#InPictures: A&L Goodbody transforms office front ahead of Pride Week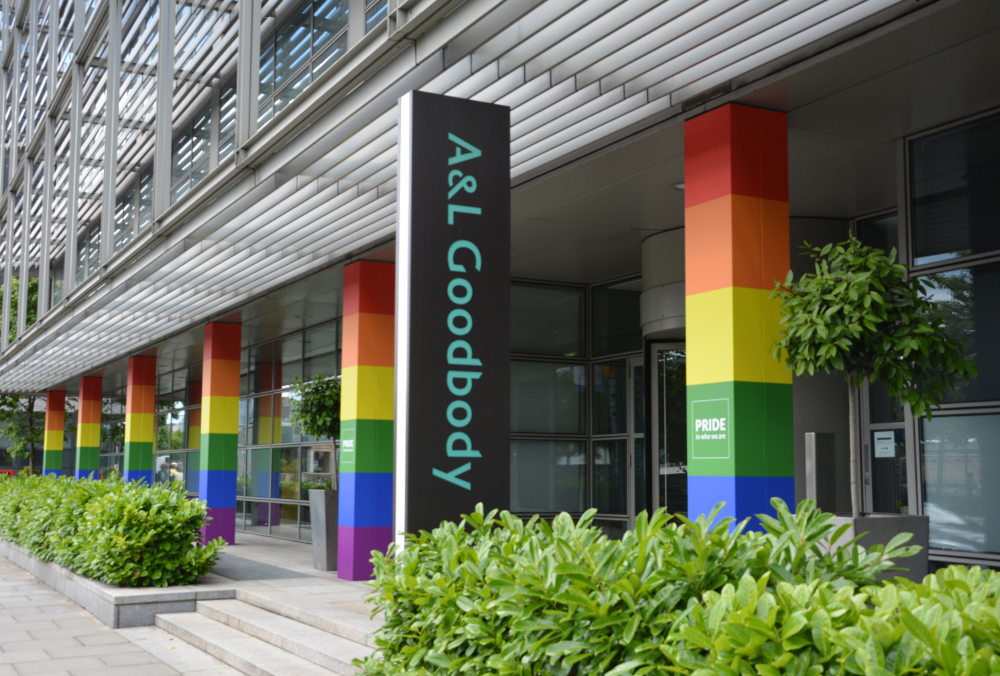 A&L Goodbody has transformed its head office in Dublin ahead of Pride Week.
The firm said the new look "demonstrates our commitment to creating an inclusive workplace where each of us is comfortable being ourselves".
An event exploring the legal challenges facing LGBTQ+ families in Ireland will take place at the firm's office tonight.
The "Recognising Rainbow Families" event has been organised by the OUTLaw Network in collaboration with LGBT Ireland, the Lesbian Lawyers Network and OneALG, the A&L Goodbody LGBT+ allies network.