India: Supreme Court rules controversial ID scheme is constitutional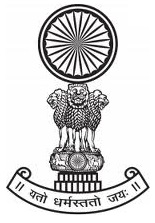 The Supreme Court of India has ruled that the country's controversial identification system – Aadhaar, which means "foundation" – is constitutional, noting that the measures in place to protect data are sufficient and that it is difficult under the scheme to perform surveillance of citizens.
The court demanded that the government introduce a "strong data protection law" as soon as possible and required that Aadhaar not be used for some services, for example opening a bank account or obtaining a SIM card.
In a 1,448-page judgment, the court established a hard retention period of six months for transaction logs, which are generated whenever a transaction within the remit of the Aadhaar scheme is undertaken.
Justice Chandrachud, dissenting, highlighted concerns over profiling, the potential for misuse and the weak legal framework enabling the system.
Privacy International said in a statement: "We are seeing similar identification schemes being deployed around the world from Argentina, Morocco, Kenya, Lebanon, Pakistan and the Philippines with the same flaws and vulnerabilities, and with little or no consideration to the security, privacy and other human rights implications of deploying such broad, unregulated mass identification databases.
"Now is the time for civil society in India to redouble their efforts - to push for a strong data protection law, to push for a system that protects people and their data, and doesn't exclude the most vulnerable.
"By not giving people the ability to make and prove claims about themselves and the identity they self-identify as also threatens other fundamental rights including the right not to be discriminated against, to be treated fairly, and to equal protection of the law.
"Identity systems should only be created within a context that protects fundamental rights, and identity systems should be designed to protect and enhance rights."