India: Chief Justice cleared of sexual harassment allegations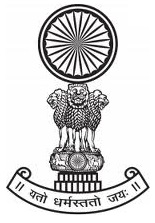 The Chief Justice of India, Ranjan Gogoi has been cleared of sexual harassment allegations after an inquiry ruled there was no substance to the accusations – as it withheld its report.
Mr Gogoi previously claimed the accusations were "false" and intended to "destabilise the judiciary".
A woman who accused him of harassment withdrew from the inquiry, questioning its fairness.
She said that two instances of misconduct occurred last October when Mr Gogoi was sworn in as head of the judiciary.
India's Supreme Court established a committee late last month to examine the allegations, comprising three judges, two of whom were women.
More than 50 women protesting at the court, situated in Delhi, were briefly detained by police.
A Supreme Court lawyer, Indira Jaising, described the ruling as a "scandal" and demanded that the report be released.
Another lawyer, Amritananda Chakravorty, tweeted: "We were not allowed to protest even for five minutes! First the [Supreme Court] allows a farce process and then can't even accept any criticism!"
Mr Gogoi's accuser, who enjoys anonymity under Indian law, said he pressed his body against her in his offices, "hugged me around the waist, and touched me all over my body with his arms" until she pushed him away.
Mr Gogoi, she said, told her that her family "would be greatly disturbed" if she told anyone about the incident.
The woman said her family was victimised as a result of the encounter and that she was transferred three times before being fired in December.
But a statement from the secretary general of the court states that the accuser "had no occasion to interact directly with the chief justice".
Instead, it states, she was dismissed following "inappropriate conduct".