Human rights watchdog encourages new electoral commission to play role in fighting hate speech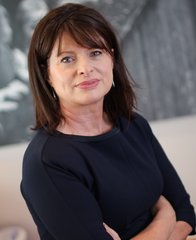 Ireland's human rights watchdog has said any new electoral commission for the State should have a mandate to challenge hate speech in election campaigns.
The Irish Human Rights and Equality Commission has today set out its recommendations to Government on the establishment of a new electoral commission for Ireland.
Its specific recommendations include that:
The electoral commission should have a mandate to address the use of discriminatory rhetoric and hate speech in political campaigning by developing and promoting standards in political discourse during elections and referendums.
The electoral commission should set and monitor standards for the use of polling stations, which ensure people's right to vote. Persons with disabilities should participate in the setting these standards.
The electoral commission should have a policy development role as happens in New Zealand and the UK. Its mandate should promote more equal political participation, and specifically for groups who face barriers such as women, persons with disabilities, young people, migrants and people from ethnic minority backgrounds including Travellers and Roma.
In relation to the role a new electoral commission could play in combatting discriminatory rhetoric, the Commission said that, while political debates during elections and referendums should be free and open, they should not create or entrench divisions in society.
Chief commissioner Emily Logan said: "Regulation, accountability and transparency in relation to elections and referendums are crucially important to the integrity of our democracy, and the Commission supports the establishment of an independent electoral commission in law.
"Elections are about showing leadership. While political debates during elections and referendums should be free and open, they should not create or entrench divisions in society. Hate speech and discriminatory rhetoric has no place in our politics."