Human rights commission to intervene in welfare and family rights cases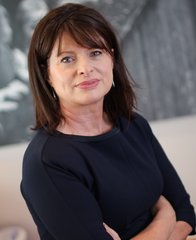 The Irish Human Rights and Equality Commission (IHREC) has been granted permission to appear before the Supreme Court in two cases addressing issues including welfare provision and family rights.
The first case, Faqan v Dublin City Council, explores how separated parents exercising joint custody of their children are treated when applying for housing assistance payment (HAP) under the Housing Act 2009.
The commission, in its role as amicus curiae, will make submissions examining Dublin City Council's decision-making process and its policy when interpreted in light of international and domestic equality and human rights law.
Chief commissioner Emily Logan said up to 800 people in Dublin City Council's area are in a similar position as the family in the case.
The second case, MKFS v the Minister for Justice and Equality, is expected to clarify whether a marriage contracted under the Civil Registration Act 2014 is valid where the Minister for Justice considers it to have been contracted for the purpose of obtaining EU law entitlements.
The commission will present submissions on the relevant domestic and international human rights standards for the assistance of the Supreme Court.