Human rights commission to intervene in 'right to silence' case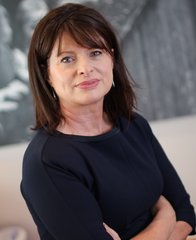 The Irish Human Rights and Equality Commission has been granted leave by the Supreme Court to exercise its amicus curiae function in a significant case examining the right to silence when a person is questioned as part of a criminal investigation.
The case, Sweeney v Minister for Justice, Ireland and the Attorney General, has been referred directly from the High Court to the Supreme Court due to the important constitutional issues at question. It will explore the nature and extent of the right to silence, and the offence of withholding information under section 9(1)(b) of the Offences Against the State Acts.
The case relates to a man who was questioned, but not charged, in relation to a criminal investigation. He was subsequently charged with a separate offence, namely withholding information from gardaí under section 9(1)(b) of the Offences Against the State Acts. When interviewed by gardaí investigating the original case, he was cautioned that he had the right to remain silent, but he was not informed that his failure to respond to questioning could lead to a separate charge of withholding information, as subsequently happened.
In the High Court in 2017, Ms Justice Baker found section 9(1)(b) of the Offences Against the State Acts to be unconstitutional. She found that the current legislation "makes silence of itself an offence" and is "impermissibly vague and uncertain". The State has appealed the High Court decision to the Supreme Court.
In its role as amicus curiae, the Commission makes available to the Supreme Court its expertise on the specific constitutional human rights issues under consideration. The Commission may also bring forward further perspectives to support the Court in relation to both the European Convention on Human Rights and the broader international legal context.
Emily Logan, chief commissioner of the Irish Human Rights and Equality Commission, said: "The Irish Human Rights and Equality Commission applied to exercise our amicus function in this case as it considers fundamental questions about the longstanding right to remain silent and not incriminate yourself, in response to questioning by authorities.
"This case raises important issues about the balance between individuals' rights to remain silent and the State's role in preventing criminal offences.
"The outcome of this case is likely to have significant implications in the area of civil and political rights, and in particular the right to a fair trial."