Human rights commission appears before Supreme Court in Celmer extradition case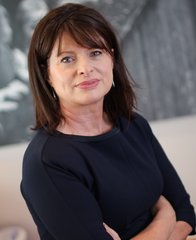 The Irish Human Rights and Equality Commission (IHREC) appeared before the Supreme Court yesterday in the landmark Artur Celmer case concerning the European Arrest Warrants system and the right to a fair trial.
The commission, in its now-published legal submissions, has sought to assist the court by considering the importance of EU law, in particular the EU Charter of Fundamental Rights, in the context of extradition proceedings between EU member states.
Mr Celmer, a Polish national, has challenged his requested extradition under the European Arrest Warrant system on the basis that recent legislative changes in Poland undermine the possibility of him receiving a fair trial.
Last November, Ms Justice Aileen Donnelly of the High Court ruled that Mr Celmer can be surrendered despite systemic and generalised deficiencies in the courts of Poland presenting a risk to the fundamental right to a fair trial being breached.
The Court of Appeal has permitted a leapfrog appeal to the Supreme Court.
In its role as amicus curiae, the commission is making available to the Supreme Court its expertise on the human rights issues under consideration, particularly the right to a fair trial from an EU law perspective.
The commission's legal submissions explore the primacy of EU law in the context of this case, and submit that the recent judgment of the European Court of Justice concerning Mr Celmer's case sets out a particular EU law test in the area of European Arrest Warrants, which differs from the more general test adopted by the European Court of Human Rights.
Chief commissioner Emily Logan said: "The importance of the case is in helping to bring clarity around whether, and when, extradition should be ordered in circumstances where fair trial concerns are raised during European Arrest Warrants proceedings."