Hogan Lovells recruits new partner Eimear O'Brien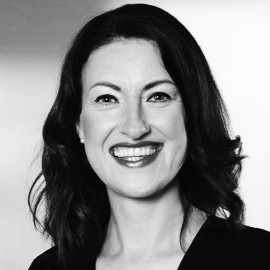 Hogan Lovells has announced the appointment of Eimear O'Brien as a partner in the firm's global regulatory practice in Dublin.
Ms O'Brien joins the firm from Birchal Ireland where she was the chief legal officer and an executive director. Prior to that, she was one of the early recruits at DLA Piper's Irish office, where she established and led its financial regulatory department.
She has also held senior positions in the Central Bank of Ireland's legal and enforcement divisions. Earlier in her career, she spent two years at Hogan Lovells' London financial services practice.
Ms O'Brien is experienced in advising both domestic and international clients on financial regulatory issues, including fintech and banking regulation, retail financial services and governance. She is dual-qualified in Ireland and in England and Wales.
Her hire follows the firm's launch of a Dublin office in March 2021, and broadens its offering to clients.
Commenting on the appointment, Eoin O Connor, office managing partner of Hogan Lovells in Dublin, said: "Eimear is a great addition to our Dublin office and I am confident that she will contribute greatly to the work we are doing in both financial services and fintech.
"Eimear's knowledge of the Central Bank's approach to non-contentious and investigatory matters will be helpful in guiding and advising clients on interactions with the regulator.
"Her appointment will enable us to further capitalise on opportunities with clients seeking EU regulatory advice and foster relationships with a number of fintech start-ups and unicorns."
Ms O'Brien added: "I am excited to be joining Hogan Lovells' Dublin office. The firm's financial services expertise across its global network is second-to-none. I look forward to being part of Hogan Lovells highly impressive global regulatory practice and supporting clients on their regulatory issues."
In addition to Ms O'Brien, Hogan Lovells' Dublin office is further expanding with the addition of financial regulatory associate Bill Laffan, who joins the firm from Walkers. His experience includes acting for a wide range of domestic and international financial institutions.