GSOC complainants to be surveyed on satisfaction for the first time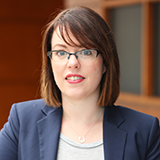 People who have submitted complaints to the Garda Síochána Ombudsman Commission (GSOC) have been invited to share their experience for the first time in a study ahead of the watchdog's restructuring.
Dr Vicky Conway, one of Ireland's leading researchers on policing, has invited people to complete a 15- to 20-minute survey to help "add another layer of essential information" to the process of policing reform.
The landmark Policing, Security and Community Safety Bill – described by ministers as the "most wide-ranging and coherent reform of policing in a generation" – will make significant changes to GSOC.
Dr Conway told Irish Legal News: "Since 2007, GSOC has received circa 2,000 complaints per annum and no study of complainants' satisfaction with the body has been conducted.
"Such studies are conducted annually in the North, under legislation, and have also been done in Australia and England and Wales."
She said the planned legislative changes have been "based largely on submissions from GSOC itself and the work of the Commission on the Future of Policing".
"This study seeks to add another layer of essential information to that process – that of the experience of those who have complained," she said.
"I'm looking to hear from anyone over the age of 18, who has ever complained to GSOC, and whose complaint GSOC have finished with to participate in the study.
"I hope that learning what the process is like for complainants can inform forthcoming reform."
You can take part in the survey by clicking here.