Professor Gráinne de Búrca to deliver FLAC Justice Lecture 2021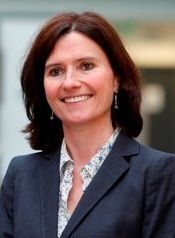 EU law expert Gráinne de Búrca will deliver the FLAC Justice Lecture 2021 in memory of Dave Ellis over Zoom this evening.
Professor de Búrca is the Florence Ellinwood Allen Professor of Law at NYU School of Law and director of the Hauser Global Law School Program.
She will speak on "Mobilising for human rights in Ireland", drawing on her recently published book, Reframing Human Rights in a Turbulent Era.
Eilis Barry, chief executive of FLAC, said: "We are delighted to have the author of the definitive text book on EU law, Professor Gráinne de Búrca, join us for the annual FLAC Justice Lecture.
"This is a rare opportunity to hear a leading international legal perspective. Given the turbulent year we have had, now is the time to reflect and make space for a conversation about significant legal and human rights issues."
The event is taking place tonight, Thursday 2 December 2021, at 6.30pm. More information and free tickets are available from Eventbrite.