Government set to back amended version of perjury bill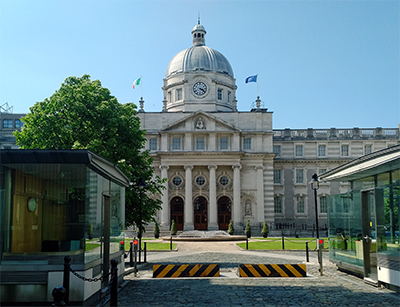 Legislation to introduce a statutory offence of perjury could be backed in an amended form by the Government following a Cabinet meeting today.
Justice Minister Charlie Flanagan is expected to secure agreement from his colleagues for proposed amendments to the Perjury and Related Offences Bill 2018.
The bill was introduced to the Seanad by Senator Pádraig Ó Céidigh following over a year of campaigning by the Irish Small and Medium Enterprises Association (ISME), which claims that a new perjury law will reduce fraudulent claims in the courts.
However, Stuart Gilhooly, former president of the Law Society, is among lawyers who have said they are unconvinced that the proposed law would help deal with fraudulent claims.
Mr Flanagan will propose amending the bill to extend its provisions to commissions of investigation and tribunals of inquiry, The Irish Times reports.
He will also propose an amendment to bring the penalties under the bill in line with offences under the Civil Liability and Courts Act 2004, where fraudulent personal injury cases can be punished by fines of up to €100,000 and/or imprisonment for up to 10 years.