Gardaí failing to accurately record hate crime and domestic violence incidents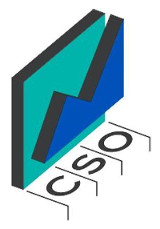 Hate crimes and domestic violence incidents are not being accurately recorded by gardaí, according to new analysis from the Central Statistics Office (CSO).
The CSO has published its third review of the quality of Recorded Crime statistics, based on data recorded on the PULSE database in respect of crimes reported to An Garda Síochána in 2017.
The report suggests that at least 27 per cent of hate crimes are not correctly logged in the system.
In rape and sexual assault cases where the narrative suggested a domestic violence component, only five per cent were properly logged as domestic violence incidents. In assaults where the narrative suggested domestic violence component, 82 per cent were properly logged.
However, the review found considerable development in the quality of Recorded Crime statistics since 2016, including a marked reduction in the non-recording of reported crime incidents; a reduction in misclassification errors; improvement in recording criminal incidents in a timely manner; and improvement in the recording of records subsequently marked invalid.
Statistician Sam Scriven said: "This report concludes that there is evidence of improvement in both the recording process and in data quality, but that more work is needed to ensure a consistent statistical product. The CSO are committed to assisting AGS in improving data quality wherever possible, and have proposed a data quality improvement plan to AGS."