Galway pilot introduces Iceland-inspired 'child-centred' approach to child sex abuse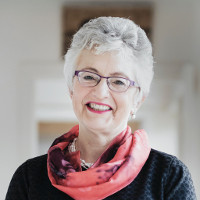 A pilot project to introduce a "child-centred" approach to dealing with child sexual abuse, based on the Icelandic "Barnahus" model, has been launched in Galway.
The Barnahus, Onehouse Galway service will see the Department of Children and Youth Affairs, Department of Health and Department of Justice work closely with Tusla, the HSE and An Garda Síochána to support children through the criminal justice process.
Children's Minister Dr Katherine Zappone said: "In the Barnahus, Onehouse Galway project we have the first multi-agency integrated service, developed to respond to the needs of children who have experienced sexual abuse, and their families. The need for a sensitive, joined up service for children in this situation has been recognised for a long time.
"Identifying an appropriate model for this type of service was an important step in setting the foundation for the new service. I myself travelled to New York with Dr Geoffrey Shannon, where we visited a Child Advocacy Service providing the key services required.
"One of the most appealing aspects of the Barnahus model is the child-centredness of the approach. All the key services are brought together under one roof, reducing the need for children to repeat their trauma as they engage with multiple agencies. It also allows families to be supported in caring for their child throughout a difficult process.
"The professionals working in this area are fully aware of the challenges they face in providing a safe environment for disclosure, protection, prosecution, and healing for all members of the family, to take place. It is for this reason that we want to create the structures to support professionals to focus on the child's experience.
"The Barnahus, Onehouse Galway project can serve as a model for a more extensive national service. This will take time and commitment at the service delivery level and at the Departmental level. I know that that commitment exists across the health, justice and child protection sectors, and I look forward to seeing this service supported and developed in the years to come."
An inter-departmental group established by Dr Zappone in 2018 will continue its work to develop a national service.
It is anticipated that full shared services will be required in three locations across the country. Decisions about these locations will be based on learning from the pilot service, the availability of existing expertise, and the potential to develop skills in this specialist field.
Specialist expertise, skills and knowledge in this complex area will be developed as services are provided in this concentrated way. This will build on the existing work of Sexual Assault Treatment Units (SATUs) and selected hospitals that currently provide these services to children.