Four young musicians join Evershed Sutherland Accelerator Academy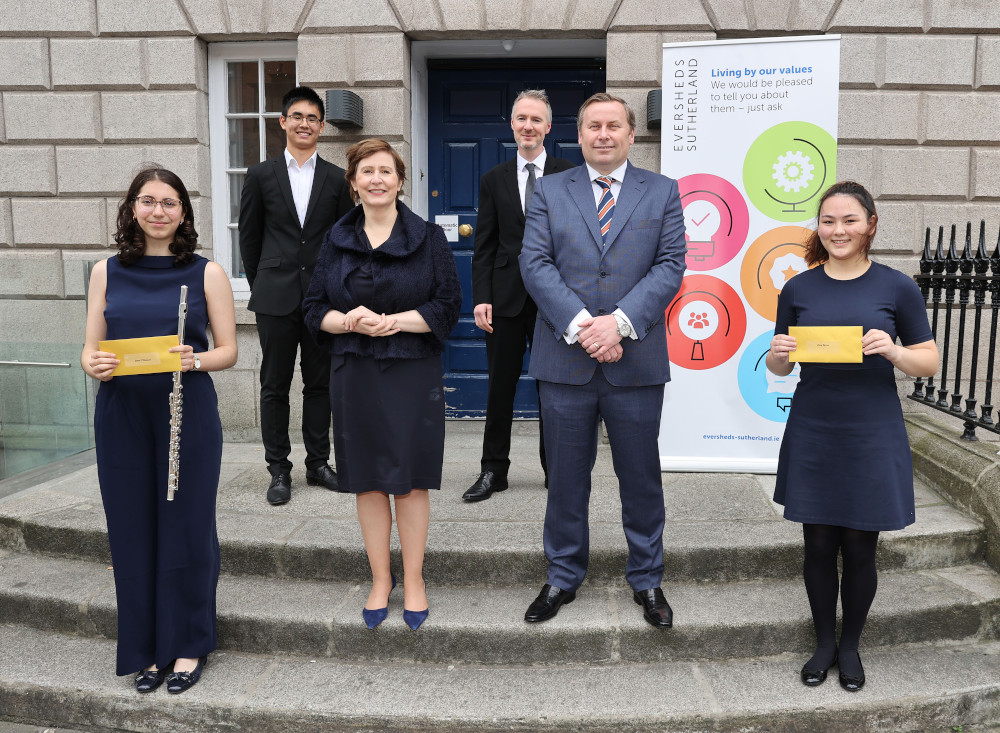 Four talented young musicians have been selected to join the innovative Accelerator Academy run by Eversheds Sutherland Ireland in partnership with the Royal Irish Academy of Music.
The two-year programme of professional "off-stage" development, including financial assistance, aims to open more doors for exceptionally gifted musicians to help them realise their potential.
The four high-performing musicians selected to participate in the 2021 Accelerator Academy are pianists Lucy Byrne, Joe O'Grady and Defne Gultoprak and flute player Lera O'Connor.
Over the next 24 months, these instrumentalists will benefit from several Accelerator Academy services to help with their personal and professional development. This includes mentoring from the Academy's ambassador and renowned concert pianist, Finghin Collins, including a bespoke masterclass.
The Academy programme also includes valuable life skills such as communication skills, career coaching, financial support to help cover out of pocket expenses (e.g., travel to masterclasses and competitions), and a work placement opportunity (paid) in the private sector.
Alan Connell, managing partner at Eversheds Sutherland Ireland said: "We recognise, as we all move forwards out of the pandemic, the truly important role that music and the arts play in our lives and society, and for young people like these four enormously talented musicians. The entire sector was one of the most impacted by Covid-19.
"As Ireland's leading international law firm, we have a strong tradition and culture of investing in world-class people and nurturing young talent.
"The philanthropic and personal development Accelerator Academy was developed to help these young people develop life skills so they can work through any challenges and thrive on and off the stage, whether they become professional musicians or end up working in the arts sector or pursue alternative careers.
"It aims to prepare them for promising careers and we wish them every success for the future."