Former McCann FitzGerald partner Ambrose Loughlin appointed to Shannon Group board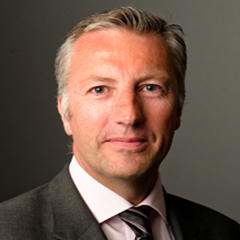 Former McCann FitzGerald partner Ambrose Loughlin has been appointed to the board of state-owned Shannon Group.
The group, which has a commercial mandate, is responsible for Shannon Airport, Shannon Commercial Properties, Shannon Heritage and the International Aviation Services Centre (IASC).
Mr Loughlin was a partner at McCann FitzGerald for 22 years, advising clients in the financial services team and serving in several senior management roles involving finance and risk. He continues as a consultant at the firm.
He has served as a board member of the National Museum of Ireland since 2016 and chairs its audit and risk committee. He was also recently appointed to the finance, HR and asset management committee of the University of Limerick, and was chair of the audit committee of the Department of Finance from 2013 to 2019.
Mr Loughlin was appointed to the board by Transport Minister Shane Ross along with local businessman Stephen Rae.
Welcoming the appointments, Rose Hynes, chairman of Shannon Group, said: "Ambrose Loughlin and Stephen Rae are very welcome additions to the board. Their experience will be invaluable to Shannon Group. Our new directors complement the board's existing expertise and I look forward to working with them at this exciting and challenging time for Shannon."