Former Labour Court chair Dr Kevin Duffy awarded honorary UCD degree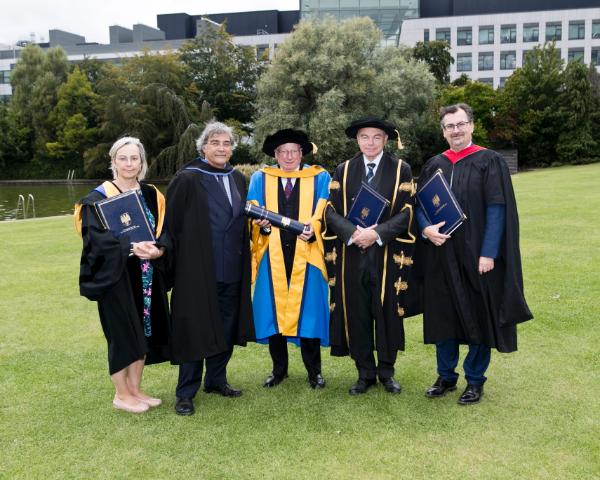 Former Labour Court chair and barrister Dr Kevin Duffy has been awarded an honorary degree of Doctor of Laws by UCD Sutherland School of Law.
As a senior trade unionist, Dr Duffy represented the Irish Congress of Trade Unions (ICTU) in negotiations with the Department of Labour which resulted in the Industrial Relations Act 1990.
He was appointed deputy chair of the Labour Court in 1997 and subsequently studied at the King's Inns, calling to the Bar in 2003, shortly before his appointment as chair of the Labour Court in December 2003.
Dr Duffy oversaw the implementation of the Workplace Relations Act 2015 prior to his retirement from the Labour Court in 2016.
Associate professor Anthony Kerr SC, speaking at the conferral ceremony, said: "During his tenure, the Court issued many decisions of profound significance to employment lawyers.
"He was not afraid of seeking the assistance of the Court of Justice in Luxembourg, often resulting in rulings much cited in subsequent decisions of that court, in particular the 2008 IMPACT decision under the Fixed Term Work Directive."
He said it was an "incredible achievement" that Dr Duffy had qualified as a barrister, having left formal education at the age of 15.
Mr Kerr concluded: "UCD are delighted today to acknowledge Kevin's outstanding career and his important contributions to Irish society."