Former Chief Justice Denham to lead 'unprecedented' investigation into Woulfe's conduct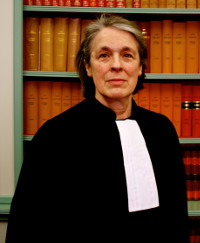 Former Chief Justice Susan Denham will lead an "unprecedented" investigation into the conduct of Mr Justice Séamus Woulfe, the newly-appointed Supreme Court judge, amid calls for him to step down.
Mr Justice Woulfe, the former Attorney General, apologised on Friday for being one of more than 80 people who attended the Oireachtas Golf Society dinner in spite of restrictions on events with more than 50 people.
In a statement last night, the Supreme Court said Ms Justice Denham had agreed to consider certain questions arising from his attendance at the event and to report back to Chief Justice Frank Clarke.
The court said: "Ms Justice Denham has been asked to consider whether Mr Justice Woulfe should have accepted the invitation to dinner. In addition, whether he should, in all the circumstances, have left the hotel in the light of the situation prevailing. Furthermore, whether he should have attended the golf event without attending the dinner.
"In the context of those questions Ms Justice Denham has also been asked to consider whether there are any relevant codes of practice or guidelines and to make any recommendations in that regard which she considers appropriate.
"This non-statutory approach has been necessitated because of the fact that relevant sections of the Judicial Council Act 2019 have not yet been commenced."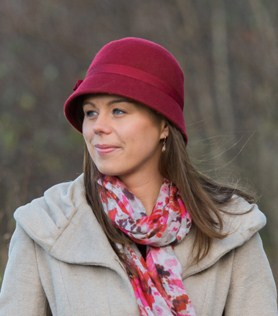 Dr Laura Cahillane, law lecturer at the University of Limerick, whose research interests including constitutional law and judicial politics, told Irish Legal News that the appointment of Ms Justice Denham to review the matter is "quite unprecedented".
Article 35.4.1 of the Constitution allows for judges to be removed from office by the Oireachtas for "stated misbehaviour or incapacity", but the power has never been used in the history of the State.
"It is true that there is a hiatus since the relevant provisions of the Judicial Council Act have not yet been commenced but it is a hiatus that has represented the status quo since the foundation of the State since we have never had formal mechanisms for disciplining members of the judiciary," Dr Cahillane said.
"However, she does not have the power to recommend that he be removed or sanctioned in any way. The only recommendation she could make would be to Mr Justice Woulfe personally to resign.
"If at that stage there was still a feeling amongst the general public that he should be removed, then the Oireachtas could use the report as the basis upon which to commence the Art 35.4.1 procedure."