FLAC welcomes plans for civil legal aid review by September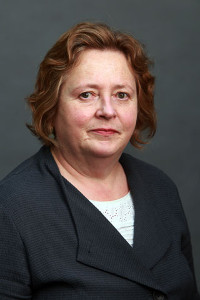 Legal rights group FLAC has welcomed government plans to review the civil legal aid scheme and bring forward proposals for reform by September 2021.
The review is one of the 240 actions set out yesterday by the Department of Justice in the first of its planned series of annual justice plans, though it did not include details.
Eilis Barry, CEO of FLAC, said: "While we are glad to see the review of the legal aid system included in the minister's plan, it is now a matter of importance and urgency that the nature and detail of this review be outlined.
"FLAC are ready and willing to work collaboratively with the minister and the Department on this. We note the proposed schedule of the review in Q3 affords a valuable opportunity to engage with relevant agencies like FLAC to create a review that will ensure a truly accessible and effective legal aid system."
FLAC believes the scope of the review should include the functions of the Legal Aid Board, its resources, the criteria for legal aid (including the means test, and financial contributions), the areas of law covered, and the methods of service delivery.
It also argues that the review should be an external "root-and-branch" review of the legal aid system by an independent committee composed of relevant external stakeholders chaired by an independent person of status, similar to that of the landmark Pringle Committee in the 1970s.
It says the stakeholders should include external groups like FLAC who provide legal services to people in poverty and map unmet legal need, as well as the Legal Aid Board, relevant academics and people who are familiar with the needs of lay litigants and people with disabilities.
FLAC also believes the review should examine what steps are necessary to ensure that the system is compliant with the State's obligations under the European Convention of Human Rights (ECHR) and the Charter of Fundamental Rights, as well as the public sector equality and human rights duty contained in section 42 of the Irish Human Rights and Equality Commission Act 2014.
Ms Barry said: "FLAC sees on a daily basis the hardship faced by many trying to access legal aid and assert their rights under the current system. FLAC will be writing to Minister McEntee and look forward to working collaboratively with the Department on this long-awaited review."