FLAC assisted around 27,000 people in 50th anniversary year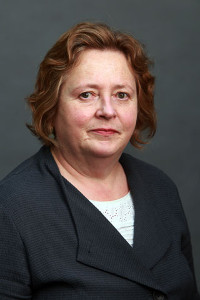 Legal rights group FLAC assisted around 27,000 people last year as it marked its 50th anniversary, according to its latest annual report.
Over the course of 2019, FLAC dealt with over 26,995 requests for legal information/advice through its telephone line and its network of 72 legal clinics.
FLAC's Public Interest Law Alliance (PILA) also directly assisted 130 social justice organisations through its pro bono referral scheme.
Commenting on the annual report, FLAC CEO Eilis Barry said: "Rights are never more important than during a pandemic when people's livelihood can be taken from them, they fear losing their homes and when difficult personal circumstances can be exacerbated.
"Covid-19 has thrown into sharp relief FLAC's objectives; that people have a floor of basic rights and fair procedures in relation to areas like social welfare, housing, debt and employment; that people have access to information, legal advice and advocacy about those rights and that people are in a position to access those rights."
Housing, discrimination and social welfare cases were the predominant areas of FLAC litigation in 2019. FLAC initiated 10 judicial review cases in the area of housing and lodged 11 discrimination complaints under equality legislation on behalf of clients.
Of FLAC's 112 open casefiles last year, around half (61) were opened on behalf of callers to FLAC's Roma Legal Clinic.
Managing solicitor Sinead Lucey said: "Through our dedicated Roma Clinic, we see the difficulties faced by the Roma community in terms of poverty, access to housing, access to employment and direct incidents of discrimination on a regular basis.
"Our casework highlights the gendered nature of the discrimination faced by the Roma Community. In particular, Roma women seem to attract particular hostility, most likely because they are easily identifiable when they wear traditional dress such as long skirts and head scarves. They often have difficulty accessing shops or barriers to employment issues simply because of who they are."
As well as providing direct legal advice and support, FLAC continued to campaign over the course of 2019 for comprehensive legal aid as a priority, helping to shape the recommendations of Oireachtas committees and UN human rights bodies.
Ms Barry said: "This is not an abstract ideal, comprehensive legal aid is an urgent prerequisite to a fair and accessible system that will ensure equal access to justice at a time when it is needed most."
Launching the annual report today, Justice Minister Helen McEntee said: "I am very pleased that my department was in the position, in 2019, to provide €40,000 in funding for FLAC's Roma Clinic initiative, in addition to the €98,000 department funding towards the ongoing information, advice and advocacy work carried out by FLAC.
"I am delighted to launch FLAC's 2019 annual report and I wish FLAC the very best in its future, valued work."